Commercial banks set to give more loans, says report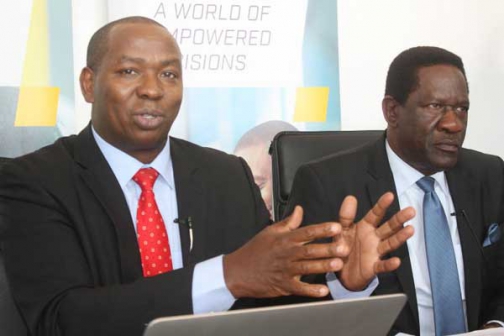 Financial services firm, Metropol Corporation, expects pressure for banks to offload expensive deposits to lift private sector borrowing from the current 10-year low.
In their economic forecast report for 2017, the firm, which also offers Credit Reference Bureau (CRB) services says that large banks have excess liquidity of about Sh400 billion and will want to lend it out to avoid huge interests.
"The demand for government paper may remain high but it will not be enough to satisfy banks' desire to lend. "Banks will start searching for a home for the excess liquidity, leading to stimulated lending," said Ndiritu Muriithi, chief economist at Metropolis.
According to Muriithi, the Government is likely to borrow more from outside market, leaving it with enough bargaining room for favourable interest rates on its Treasury bills and bonds.
Going by recent government papers, Treasury has been turning down expensive bids as the number of those willing to lend to Government increases.
Further, the firm says the pressure may see banks drop their stance of lending to only customers whose risk of default can match their expected credit premium levels.
"Market movements may force the banks to lower the rates further as they compete for customers. They wouldn't want to sit on deposits," explained Mr Muriithi.
Metropolis further sees lending to private sector increase by Sh80 billion in the first half of the 2017-18 financial year supported by mobile lending services. By December next year, the analysis forecasts lending to hit the Sh120 billion mark.
According to the firm's Managing Director Samuel Omukoko, risk of default has generally been on the decline from a high of 17 per cent in 2010 to about 5.7 per cent in 2015 even as credit uptake surged.
"The defaulters have been able to rectify their problem and admitted back. The mobile borrowing platform has been growing as banks increase confidence in lending to such groups," said Mr Omukoko.
The banking industry is dominated by six large institutions — Kenya Commercial Bank, Equity Bank, Barclays Bank, Standard Chartered Bank, Cooperative Bank, and Citibank, which controls 53 per cent of customer deposits.