Isiolo loses resort city in major changes to the Lapsset route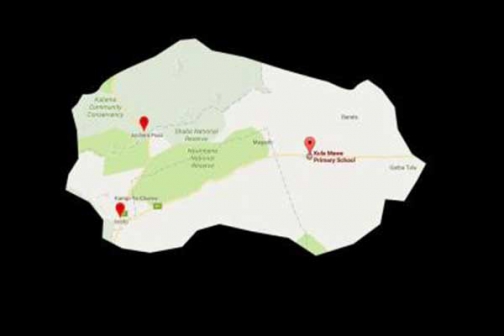 Isiolo might be excluded from the Lamu Port, South Sudan, Ethiopia Transport (Lapsset) corridor following recommendations to change the route over wildlife concerns.
A change of routing for the Sh2.5 trillion mega project would have major ramifications, specifically for thousands of speculators who have acquired land near the proposed site for the resort city. Prior plans had suggested that the resort city be built at a place called Kipsing Gap in Isiolo, but environmentalists have warned against it citing the potential displacement of elephants.
Instead, they have proposed that the city be built in either Igembe North or Kula Mawe further from Isiolo town, on the other side of the Nyambene National Reserve. "There is need to relocate the resort city from Kipsing Gap which is a major elephant sanctuary and migratory corridor in favour of a site at either Kula Mawe or Igembe North where space is available," the consultants conducting the environmental impact assessment recommended.
Zoning of land
Adopting the recommended mitigation measures would deal a major blow to the prospects of Isiolo, where land prices have risen sharply in anticipation of the resort city. The National Environment Management Authority (NEMA) has also proposed that the railway line, oil pipeline and oil storage facility should by-pass the town.
"Both Kula Mawe and Archers Post have space for expansion and are devoid of boundary disputes which make them ideal as designated termini for the railway, oil pipelines and the highway," the Strategic Environmental Assessment (SEA) report reads in part.
Under 'concern of potential fragmentation of wildlife habitat by the Lapsset-induced development, the SEA draft is at strategic level and affects resort city, road, oil pipeline and dry port locations. The report wants the National and county governments concerned to undertake zoning of land to isolate and gazette wildlife migratory corridors within the Lapsset route. The counties affected are Lamu, Garissa, Meru, Isiolo, Laikipia, Samburu, Marsabit, Baringo and Turkana.
Lapsset Corridor Development Authority (LCDA), Kenya Wildlife Service and national Government have been asked to come up with laws that govern game migratory routes.
Kipsing Gap, the area for the proposed city, is home to game reserves such as Buffalo Springs, Shaba and Bisanadi (Isiolo), Samburu and the wildlife corridor connects it to Laikipia and KWS-managed parks in Garissa and Tana River. With the Lapsset Corridor Infrastructure Development Project (LCIDP), it is proposed as a mitigation measure to locate main dry port and oil storage facility at Kula Mawe in Isiolo and Archers Post in Samburu East from Isiolo town by re-routing the corridor to the two trading centres.
It also proposes disaggregating the corridor to avoid the road passing through Kipsing, onwards to Laikipia in favour of Samburu. The SEA draft report also wants Lapsset project to give a 10 km buffer zone between Hindi in Tana River and Banane in Garissa to avoid habitat fragmentation in KWS-managed Arawale and Rahole game reserves.
The report also addresses the concern of locals in Laikipia, Isiolo and Samburu over the proposed Sh10 billion crocodile Jaw Dam by the National Water Corporation that is aimed at providing adequate commodity for the resort city. It, for example, calls for a legal action to release water from upstream for downstream users through enforcement of Articles 22, 27 and 28 of the Water Act of 2016.
Legal framework
"Flood modelling at Lorian Swamp (in Isiolo and Wajir) to precede all dam design to determine contribution from other sources and ensure that enough floods are available to recharge both the swamp and the aquifer," Nema says.
It also came up with mitigation measures to address concerns of 'possible marginalisation of fishing based livelihoods in Lamu' and 'possible over exploitation of Lake Turkana fisheries'. On possible marginalisation of pastoralists in the region, which is at the policy level, SEA calls for intervention to provide for development control and zoning where Lapsset project traverses.
"Clear identification of pastoral grazing territories inclusive of dry and wet seasons and watering grounds,'' says the report. The county assemblies are also expected to come up with legal framework for grazing and land management.