UNAITAS records 66 percent full year profit growth to Sh428 Million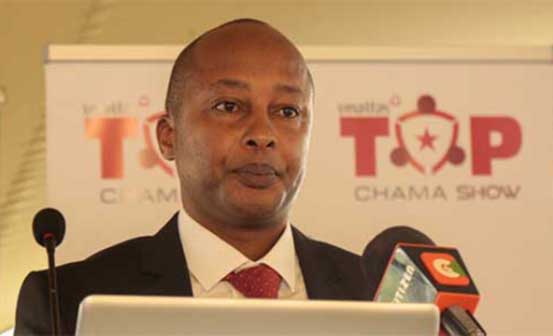 Unaitas Sacco Chief Executive Officer Tony Mwangi
NAIROBI, KENYA: Unaitas Sacco has recorded a 65.5 percent growth in profit after tax for the financial year ended 31st December 2015 riding high on an increased loan portfolio growth against backdrop of a tough financial year.
Profit after tax increased from Sh258million in December 2014 to Sh428 million in December 2015 in what has been an exemplary growth trajectory for Unaitas.
Unaitas Chairman Joseph Ngaai said the business brushed off a tough business environment marked by high interest rates in second half of the year to post impressive results.
"We are glad to also announce that our institutional capital to total asset stood at 9 percent as at December 2015 given that the minimum requirement is 8 percent," he said.
Unaitas Sacco's asset base grew by 35 percent to Sh9.3billion from Sh6.9 billion the previous year while our core capital hit Sh3.6 Billion mark as compared to Sh2.3 billion in December 2014.
Unaitas Sacco growth was driven by a 30 percent growth in interest income buoyed by growth in loans and advances. Interest income grew to Sh1.09 billion in December 2015 compared to Sh840 million the previous year while total loans and advances almost doubled to Sh7.42 billion compared to Sh4.85 billion.
Unaitas membership grew to 230,355 members as at December 2015 compared to 164, 506 the previous year. "Our brand value and integrated customer focus approach has continued to see more customers uptake," said Ngaai.
The chair stated that the Sacco is investing heavily on capital projects, first because it is the right thing to do for a very competitive sector.
Going forward, Unaitas plans a robust marketing campaign to grow both the number of members and deposits. Unaitas also plans to roll out specific fund raising initiatives as stated in the corporate strategy for 2016. Dividends to members grew from Shs114 million in 2014 to Shs164 million in 2015.