Low oil prices may persist as major producers pull apart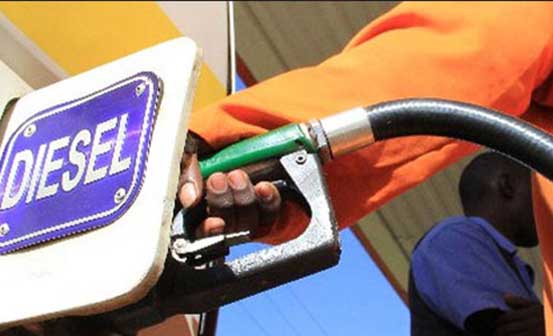 NAIROBI: Consumers may continue enjoying low fuel prices as world's largest oil producers pull apart in their attempt to cut on production.
Top global oil exporters Saudi Arabia and Russia who pump more than 20 million barrels of crude daily agreed to cut output to tackle a global glut in the wake of oil shedding nearly 70 per cent of its price value since mid-August 2014. The Saudi, Russian, Qatari and Venezuelan oil ministers visited Doha for discussions on joint action to help prices recover from their lowest in more than a decade.
And the lifting of sanctions on Iran, another major oil producer and member of Organisation of the Petroleum Exporting Countries (Opec) meant an additional supply to the market that is already soaked with over- supply of at least a million barrels at any given day. As Saudi Arabia and Russia continue to lobby members to read from the same script, Iran has dented their efforts to boost prices.
The Islamic republic on the Persian Gulf said it will increase supply steeply in the months to come as it looks to regain market share lost after years of international sanctions, which were lifted in January.
John Hall, chairman of the London consultancy Alfa Energy and a longtime observer of Opec was quoted by The Wall Street Journal saying that without Iran, no progress can be made. "Iran is saying, 'We are not playing with you. If Iran is working outside Opec, the group cannot move. Opec cannot do anything without Iran," said Hall.
According to the US Congressional Research Service, the 2012 sanctions shrank Iran's economy by about 10 per cent by March 2014. Therefore, this may be the opportunity to get back on track by increasing its output.
This position is supported by Standard Investment Bank Research Analyst, Erick Musau. "Iran has just come from a sanction and it is not likely to cut on output. Other players have invested and made gains when Iran was not around and wants to catch up. Unless other concessions are offered to Iran, I do not see it agreeing," Musau said.
Texas Congressman, Joe Barton, recently told CNN that Opec has lost its power to dictate the price of oil on the global market. He also said that should it move to cut production, USA will move to boost its production and capture an additional share of the global oil market. "Quite frankly Opec and Russia literally don't know what to do. So we've killed Opec. It's gone," he told CNN.
Barton was instrumental in helping lift US's ban from exporting crude oil. The ban, which had lasted for 40 years was lifted less than a month ago.
DARWINIAN BATTLE
Iraq, another crucial oil producer is also not showing signs of agreeing to the deal. The 4.35 million barrels a day- producer is reportedly in deep need of money to win its war with Islamic State. Therefore, it is likely to continue pumping more barrels as possible to generate revenue to fight this war.
Aly-Khan Satchu, an analyst who runs Nairobi-based data vending firm, Rich Management, says chances of any major deal are remote. "I see the prospect of an agreement that sticks as close to zero. Russia and Saudi Arabia are in Darwinian battle in Syria and geopolitical friction makes it impossible for these two to lock in a deal," he said.
And Saudi Arabia, one of the sponsors of this move of cutting supply, has said that it will not move to cut prices unless its rivals agree to dance to the same tune.
In last December, Opec members met in Vienna but the only thing the cartel appeared to agree on was not to agree at all. On the day they failed to agree, crude oil prices tumbled from $42 (Sh4,273) per barrel to as low as $39.60 (Sh4,029).
The price slump has crippled some economies that depend heavily on oil sales for income, such as Nigeria and Venezuela, and even Saudi Arabia is shoring up its resources to withstand the painful revenue drop.
Musau says low prices are likely to be here for longer. As the clock keeps ticking, Satchu says that even though volatility will increase, the world is yet to see the lowest of prices.
"The bottom line is that we are yet to see the bottom. The day of reckoning for folks from Riyadh to Caracas or from Moscow to Abuja is still ahead and not yet behind," says Satchu.