Kenya's golden age when a bag of maize retailed at Sh27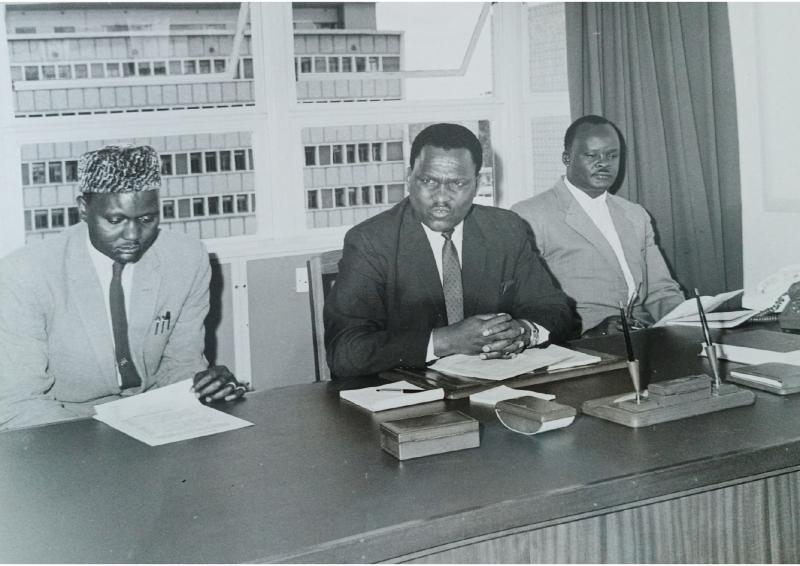 A new election a new scandal, Kenya style. This is what has been the trend in the country, where maize and politics have been inseparable, in the process breeding mega scandals, rumbling stomachs and famine-related deaths and a few millionaires.
Today, Kenya races towards the General Election against the backdrop of a looming maize shortage where 2.6 million people are facing starvation. Interestingly, maize has not always been the country's staple since it started being grown on a large scale in 1919. The cyclic shortages and scandals bring back memories of a golden era when Kenya had not yet become solely independent on maize as a staple food.
This was at a time the government crafted a policy aimed at bringing the producer prices of maize down to enhance production. This idea was hatched in 1963 and was supposed to address what the government then thought were unrealistic prices of maize. At the time, a bag of maize was retailing at Sh27 while farmers wanted it to be Sh32.50.
A senior government official, V G Mathews compiled what later came to be known as the Mathews Report, which proposed to increase the price of a bag of maize from Sh27 to Sh30.50 in 1964 but slash it to Sh28.50 the following year. The ultimate plan was to slash the price to Sh24 per bag in 1968.
However, before the government's plans were translated into action a biting drought and a politician's greed got in the way resulting into a major scandal that shook the constitutional foundations of the two-year-old republic.
In 1965, there was a severe drought, worsened by the government's inability to properly estimate the country's maize needs. According to government records, a board supposed to guide in this had up to November 27, 1964, made 12 estimates which did not capture the real situation. The situation was so dire that some farmers had to employ guards. One such farmer in Donyo Sabuk said he had to deploy four guards to his 15 acres at a rate of Sh16 a day.
But as the relevant departments were underestimating the situation, Agriculture minister Paul Ngei made a kill and was implicated in the scandal and jailed for his role although he was later pardoned and even allowed to contest in the General Election.
Kenya has waded through many similar maize scandals even as it has progressively become dependent on imported maize. It is ironic that although Mathews had predicted that the use of high breed quality seed would boost maize production from the average of 10 bags an acre to as much as 40 bags, this has never freed Kenya from the yokes of hunger and food insecurity.
Why Housing Finance is selling head office
Mortgage financier HF Group wants to sell its head office building in Nairobi, convert some loans to equity and pursue defaulters in a bid to boost its capital levels.