Njonjo's 14 years in the quiet 'wilderness' after failed coup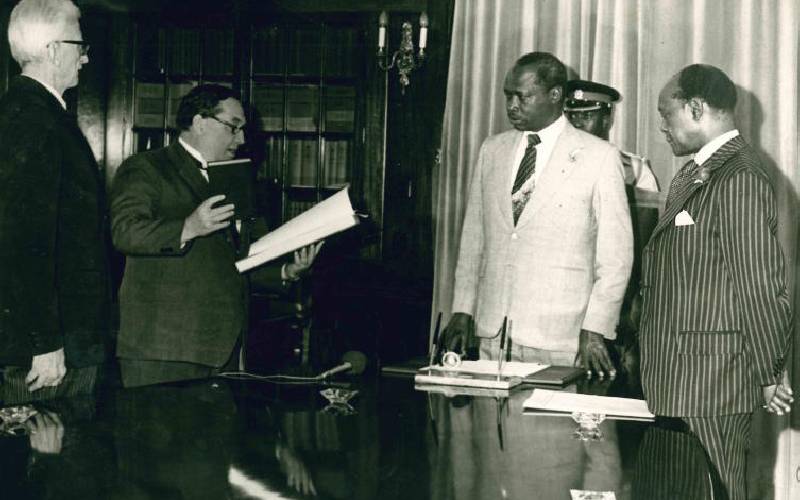 The late Charles Njonjo enjoyed all the trappings of power during the reigns of former presidents Jomo Kenyatta and Daniel Moi up to the early 1980s when his fall began.
When Mzee Kenyatta died in 1978, Moi took over, thanks in part to Njonjo's schemes that scuttled attempts by the Gema community to lock Moi out of the presidency.
It is quoted in various publications that Njonjo was a stickler for the rule of law, which was why he stood firm on the process of the Kenyatta succession when he insisted that the country must follow the constitutional path and hand over power to Moi.
The Constitution then provided that in the event of the death or incapacity of the sitting president, the vice-president would take over for 90 days before fresh elections were held.
Njonjo, who had served as the country's Attorney General for 17 years, resigned in 1980 to run for the Kikuyu parliamentary seat after the holder resigned.
He was elected unopposed and later appointed as minister for constitutional affairs.
But three years later, he was not only out of Parliament and the Moi Cabinet but had also fallen out of favour with the political establishment.
His fall began after the 1982 attempted coup when Moi purged his Cabinet and initiated changes in Kanu to rid people perceived to have plotted against him.
Key among them was Njonjo and then Internal Security Minister GG Kariuki.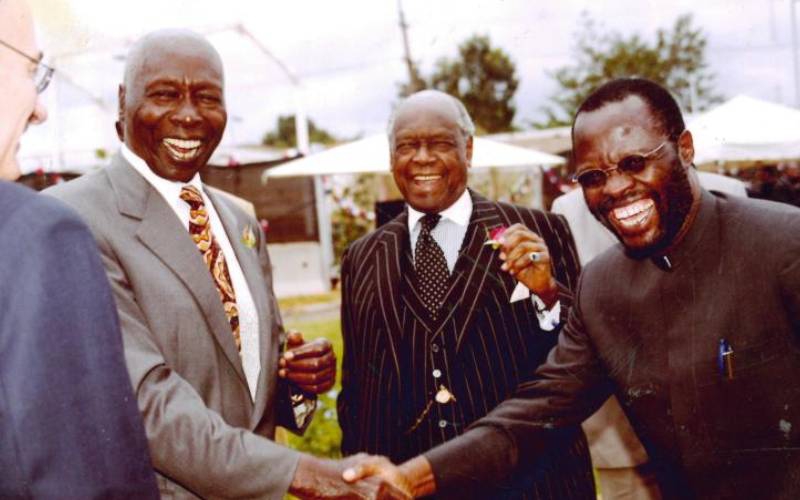 Njonjo was later dragged through a humiliating Judicial Commission for Inquiry, which concluded that he had abused office and attempted to overthrow the government of President Moi.
During the hearing at the Miller Commission, Njonjo insisted that he had no intention of overthrowing the government, saying the whole thing was hatched by people who thought he was too powerful and wanted him out of the power equation.
Although Moi pardoned him, Njonjo resigned from both the Cabinet and Parliament.
He disappeared from public life and would occasionally be seen at social events like dog shows, business forums, funerals and weddings.
He was also active in charity work and other philanthropic causes. It was until 1998 that he resurfaced after Moi appointed him to chair the Kenya Wildlife Service (KWS).
In 2006, Njonjo was among few individuals from Mt Kenya who attempted to influence politics when he endorsed ODM leader Raila Odinga for the presidency.
In one of his last public appearances, Njonjo celebrated his 100th birthday at Mgahinga Gorilla National Park in Uganda.