Kenya beats top rivals to rank fifth on stock markets index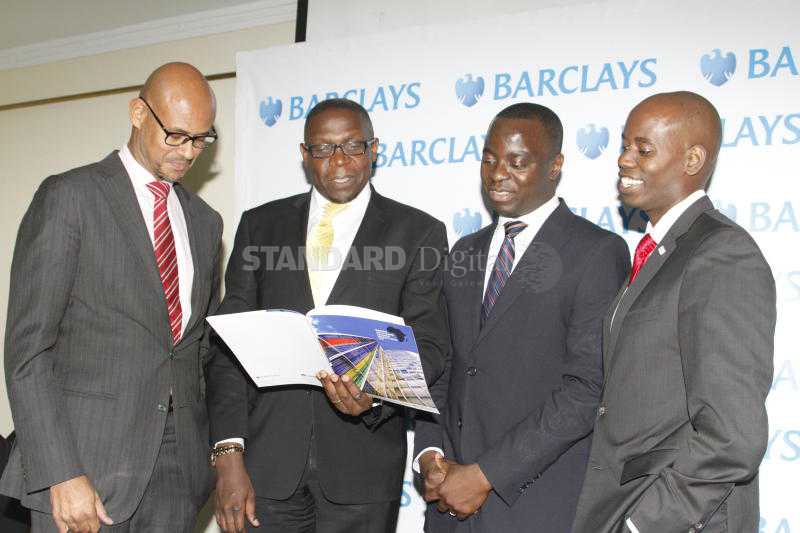 A new survey on Africa's stock markets has ranked Kenya fifth ahead of economic powerhouses such as Nigeria, Ghana and Egypt.
The inaugural survey themed Barclays Africa Group Financial Markets Index 2017 notes that Kenya's financial market has made strides in promoting economic development.
Kenya's index was 59 out of 100 in a survey that focused on 17 key markets on the continent and looked at six pillars - depth of the market, access to foreign exchange, market transparency, tax and regulations, macro-economic opportunity and legality and enforcement.
The Nairobi Securities Exchange (NSE) emerged fourth in market depth, a pillar that assessed the diversity of products, size of market and liquidity. The bourse has launched new products recently, including a mobile traded bond and exchange traded fund.
Kenya's overall performance outpaced other East African countries. On the continent, South Africa was ranked first with a score of 92 followed by Mauritius (66), Botswana (65) and Namibia (61).
However, Uganda beat Kenya in access to foreign exchange and macro-economic activity while Tanzania shone in the pillar of market transparency, tax and regulations.
Brokerage culture
Breaking down the report yesterday, Barclays Africa Group Head of Markets George Asanti said the Kenyan market could do better if it built other products away from fixed income and securities.
"Kenyan culture is one built on brokerage but what is lacking is market makers to strengthen brokerage culture. The market needs deep-pocketed makers to take on risks," he said.
Mr Asanti challenged Kenya and other African markets to deepen their products to enhance the ability of firms and investors to expand opportunities.
Improve standings
Applauding the performance, Barclays Bank Kenya Managing Director Jeremy Awori said the index was a vital tool to drive conversations among policy makers and market participants.
"We have to be aware of the fact that as we position ourselves as a prime investment destination, so are our neighbours. It is therefore incumbent upon us to amplify our focus on reforms to make the business environment more investor friendly," he said.
Geoffrey Odundo, the NSE chief executive, said the bourse would continue to encourage pension funds and unit trusts to help pump more vibrancy into the market.
His counterpart at the Capital Markets Authority, Paul Muthaura, promised to leverage on the findings and recommendations of the index to improve Kenya's standing as an investment destination.