Sossion wants TSC to follow procedure in drafting new CBA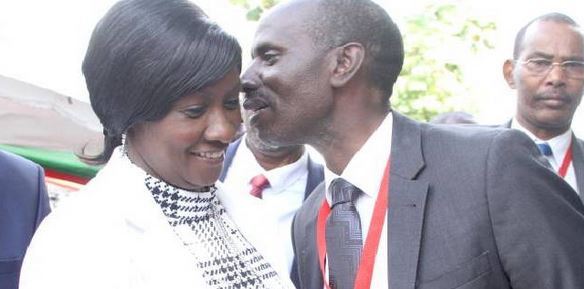 NAIROBI, KENYA: The Kenya National Union of Teachers (Knut) is sounding a warning to teachers' employer over an allegation to sideline the union from 2021/2023 collective bargaining agreement talks.
In a Monday notice, the union claims the teachers' service commission (TSC) has sidestepped Knut in an attempt to actualize the drafting of the 2021/2023 collective bargaining agreement (cba).
"It is important to note that section 191 of the code of regulations for teachers states that every teacher has a right to fair labour practices as per the constitution," said William Sossion, Secretary-General Knut.
"The sudden action taken by TSC to circumvent the due process of negotiating and drafting a new CBA by sneaking proposals to SRC is ultra vires, and a deliberate attempt by the commission to provoke teachers," he added.
The current CBA between the Kenya National Union of Teachers and the Teachers Service Commission is due to lapse on June 30, 2021. In 2019 Knut says it forwarded comprehensive CBA to TSC on the backdrop of the expiry of the current pact and requested a meeting.
CBA is a key means through which employers and their organisations and trade unions can establish fair wages and working conditions.
The union says according to the established norms…the very norms that were applied during the negotiation and processing of the current 2017/2021 CBA; the first meeting of the committee is to set up the rules for engagement that comply with the laws of the country followed by the presentation of proposals by unions an exercise closely followed by analysis and justifications.
"There is a counter-proposal from the employer thereafter, the details of the justifications and the counteroffer are transmitted to the salaries and remuneration commission for advice before the union and TSC sign the agreement."