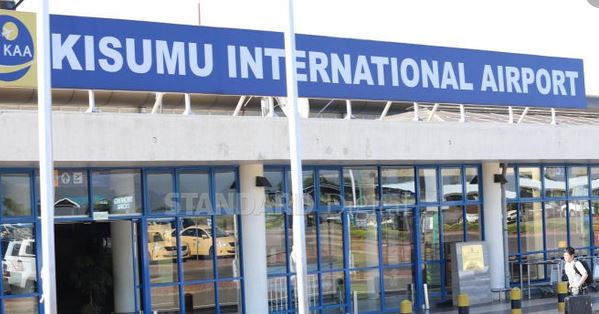 NAIROBI, KENYA: Kenya airports are ready for operations, Kenya Airports Authority boss Alex Gitari said on Tuesday.
He said the authority has put in place measures to ensure safe operations at all airports to enable their operations.
Gitari said they have developed protocols to enable operations during and post coronavirus pandemic and are now ready for operations.
"We have reviewed the customer journey of our airport to ensure the health and safety of users of the airport, put in place a comprehensive communication strategy, health screening, operational, hygiene, security screening, and social distance and emergency measures," he said.
He made the remarks when he held an online discussion with five African CEOs of airports on their preparedness for operations during the pandemic period.
Read More
Gitari said they have provided passenger service points with sanitisation and screening equipment, points for screening before entry into the terminal building, enforced social distancing with appropriate signage and markings, installed glass shields at service points, introduced digital verification of travel documents and provided staff with adequate personal protective equipment.
He added they have enforced cashless transactions and told food vendors to adopt food vending machines and upgraded internet platform capacity to enable digital transactions.
"Long term interventions include the adoption of biometrics and e-gates for self-service," he said.
The measures, he said are in line with Airport Council International (ACI) Africa regulations released in May on the Restart and Recovery Guidelines for African Airports, which was followed by the Take-off Guidance document issued by ICAO, which prescribe a set of guidance measures to be adopted by airports.
Gitari said staff on permanent and contractual terms have been maintained and allowed to work remotely and those with leave days to proceed on leave while the casual engagement laid off until the business normalizes.
"During these challenging times, caring for customers starts with thinking first about employees and stakeholders. The current impact of the virus is creating a lot of uncertainty for employees, who more than ever need the support of the airport."
He added requests for reliefs from stakeholders were handled after securing the requisite approvals with a waiver of aircraft parking fees for the period between April-June 2020, waiver of Minimum Annual Guarantees for all concessionaires for the period of April-June 2020 and concession fees applicable to ground handling, duty-free, catering services, advertising, car park, and other concessions be based on actual activity levels.