FKF shenanigans: Justice delayed, justice denied at Nyayo Stadium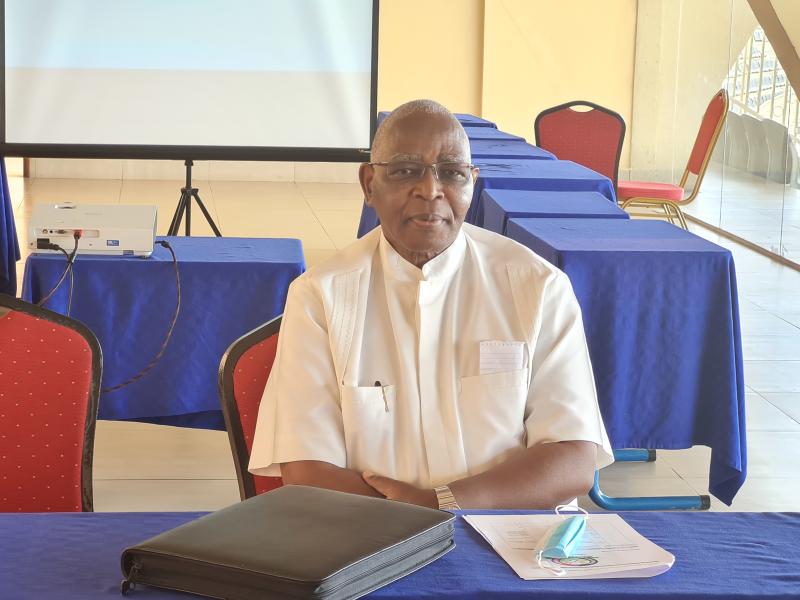 Football Kenya Federation (FKF) Caretaker Committee Chairperson Justice (Rtd) Aaron Ringera wanted to have everything right.
Justice Ringera had invited the 48 FKF Branches for a stakeholders' meeting yesterday at Nyayo Stadium.
The meeting was meant to brief the FKF branch and sub-branch officials on the current status of Kenyan football and chart the way forward after world football governing body Fifa suspended Kenya from all football activities on February 24.
Moments to the 10am meeting, the waiting began. Justice Ringera and his brigade waited, hoping the 48 invited officials would show up at last.
The chairperson and his team were at the meeting hall on time. At 9:51am, the hosts were set, ready to receive their guests. 10 minutes of wait turned into 15 minutes...then 30 minutes...nothing was forthcoming. The committee members could be seen touching base with one another, just to while away. Some were on their phones as others gazed through the magnificent VIP section of Nyayo Stadium. Looking at nothing in particular. Just gazing.
Justice Ringera was tense, no doubt. At one point, he scrolled through his phone, took a quick look at Maj. Gen (Rtd) Moses Oyugi on his right, and went on with the scrolling...11:18am; no one walks into the press conference room.
Composed he looked, but at times, he'd wriggle a little in his seat.
At this point, the chairperson beckoned Linda Ogutu, head of the FKF caretaker Secretariat. Not sure what Justice Ringera told Ogutu, but the meeting begun one minute later; at 11:19am.
The invited hadn't showed up yet. Just two branches did; Kisii and Nairobi.
Justice Ringera's speech was short and to the point, lasting slightly under 10 minutes.
His responses were premeditated and planned too. He knew when to pause and the lengths of the pause were measured. He knew how to variate his tone. He would punctuate his replies with half-smiles, while glancing at his committee members as if to get their approval.
For him, he wanted it to look normal even though it didn't seem so.
"We asked all 48 FKF Branches to attend this meeting so that we can brief them on the status of football so far. It's only Kisii and Nairobi, who honoured our invite," said Justice Ringera.
"With just two of the 48 clubs here, we can't have any meaningful engagement. We'll ask them to leave and once we reconvene as a committee, we'll agree on the way forward, then communicate accordingly."
The Caretaker Committee boss and his charges are men and women under siege, but yesterday, their conduct never gave them away. Well calculated.
Asked how his team planned to deal with the snub, Ringera sought to deflect from the drabness of this imminent dilemma with a nod. He barely smiled, before adjusting his eyeglasses, sat up and shot back.
"We hadn't anticipated this. Other than Murang'a, we didn't receive any regrets from the other clubs. We will meet as a committee and discuss the way forward," said Ringera.
On November 11, the Cabinet Secretary Amina Mohamed disbanded the Nick Mwendwa-led FKF and handed the baton of running football activities in the country to the Caretaker Committee, whose mandate will expire on May 11.
Amina appointed retired Justice Aaron Ringera to lead the Caretaker Committee, while Linda Ogutu was installed as the head of the secretariat.