ICDC gets new lease of life in parastatals' restructuring
Amidst the daily chaos of a city forever in a rush, Uchumi House Towers on Nkrumah Avenue stands stoically as it has for almost 50 years now.
Kencom House shields the building from the matatu madness at the Kencom bus terminus.
Unknown to the milling crowds below, the drab concrete block is the new seat of power of one of the government's most influential agencies.
The Industrial and Commercial Development Corporation (ICDC), which is housed in the 21-storey Kanu-era relic, is now set to control Kenya's richest parastatals with assets worth over Sh685 billion and annual revenues of Sh72 billion.
This is after operations of several State entities, including the Kenya Pipeline Corporation, Kenya Railways and Kenya Ports Authority, were brought under ICDC.
As Kenya's premier Development Finance Institute (DFI), ICDC once held the dreams of a nation and in the process created billionaires and business empires that will last for generations.
It gave the loans that powered Kenya's industrialisation and in some instances infamously saw some traders accused of marrying more wives instead of expanding their businesses.
Amid high defaults, ICDC would later sanction loans of Sh50,000 and above that didn't have either a title deed or a lease as collateral.
Among the many stories of success, however, ICDC is also a symbol of dashed dreams, unfulfilled promises and tales of plunder.
One doesn't have to look far. Kenatco Taxi, one of its subsidiaries, is housed in the same building.
It has come to earn the notoriety of being Kenya's only firm to have been in receivership for 25 years and is still accruing debt, now estimated at over Sh1.2 billion.
With a high turnover of executive directors, ICDC has been headed by some of the country's top political elite, including Joe Wanjui, Maina Wanjigi and Matu Wamae.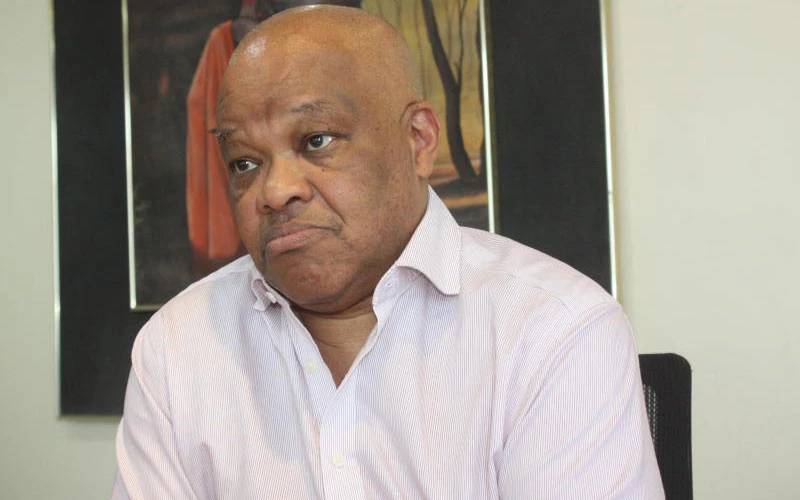 John Ngumi currently heads the ICDC board following his appointment in August last year.
A seasoned investment banker, Ngumi is the immediate former chairman of Kenya Pipeline Corporation, which now falls under ICDC's purview.
ICDC was established in 1954 by the colonial government to spur industrial development and with independence on the horizon, it was meant to replace an earlier outfit that helped investors from Europe set up shop in Kenya and the East African Protectorate.
"The aim was that through equity funding, ICDC would invest in enterprises, nurture them and then have them floated to the stock exchange so that the public could get ownership," said ICDC Executive Director William Haggai in an exclusive interview with the Financial Standard on the corporation's early history.
Some of the companies it helped fund during its first decade of operation included the East African Industries, now known as Unilever; Development Finance Company, now Development Bank of Kenya, and hotel chains such as the New Stanley and the Block Hotels.
Mr Haggai noted that DFIs aid the economic development of a country as they venture into areas where an ordinary entrepreneur perceives as a high risk.
"Once DFIs go in and take lead in investing, this opens up the space for the private sector to follow through either acquisition of shares in established enterprises or establishment of auxiliary enterprises."
He observed that they are supposed to help the government in supporting the development of the infrastructure of a country, for example, the Exim Bank of China.
A 2013 Presidential Task Force on Parastatal Reforms had mulled such an idea.
"It's a nascent idea that's not matured in Kenya. We don't have enough resources to push development institutions to a level they are able to support such a magnitude of operations, and if we aren't able to go that direction, we'll continue relying on external institutions," he said.
Haggai added that DFIs also assist in market stabilisation across the financial services sector, meaning that they can control the rate at which commercial banks, private equity funds and venture capitalists price their products.