How Huawei charmed its way into the heart of Kenya's data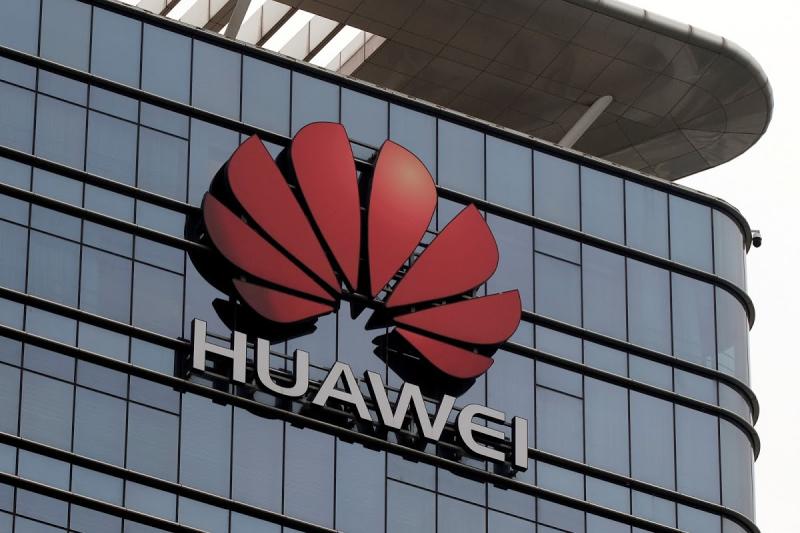 "Kuwa nawe, kua nawe" is technology giant Huawei Technology's promise to Kenyans.
Loosely translated as "being with you, growing with you," the company's tag line leaves no doubt as to the lengths companies, including foreign ones, will go to swell their bottom lines.
The Shenzen-based company, which has been ostracised by the US on accusations of spying for the Chinese government, has closely endeared itself to the Government of Kenya and the region's telecommunications giant Safaricom. It is not just the fifth generation (5G) network, which Huawei together with Nokia recently signed with Safaricom, which decorates the constellations of tenders that the company has bagged in Kenya.
The Chinese firm's footprint is all over Kenya's short digital journey. And China's largest technology company is also destined to shape the country's technological history.
Virtually, all the major Information, Communications and Technology (ICT) projects in the country have been done by Huawei, including major channels that enable you to call, text, chat on social media, send money and stream videos using Safaricom's myriad mobile infrastructure.
Most of the government's data, including sensitive data, is stored on Huawei's cloud.
The story of 5G - with super-fast bandwidth speeds of more than 100 times that a 4G Long-Term Evolution (LTE) connection currently provides - enjoys a certain mythical aura given the role it is expected to play in the fourth industrial revolution.
When Washington's vitriol against Huawei was at its boiling point in 2019, there were whispers that Kenya would snub Huawei for the roll-out of its 5G network. The United Kingdom, where one of Safaricom's major shareholder through South Africa's Vodacom is domiciled, sided with the US.
New Zealand, Australia and Japan have also emulated Washington's decision to block the use of Huawei equipment in telecommunications infrastructure on security grounds.
But booting out Huawei was not going to be as easy for Kenya as it was for the UK.
According to Peter Wanyonyi, an IT expert based in New Zealand, Huawei offers developing countries like Kenya beset with poor infrastructure and high cost of doing business deals that are hard to resist.
This makes it hard for most of Huawei's competitors, especially those from the West, to break even in such markets.
"This has been Huawei's strategy for long: undercutting established players by providing affordable quality, and in some cases even underwriting entire projects itself just to stave off competition," he said.
Forget 5G, it was Huawei that developed Safaricom's 2G, 3G and then 4G networks. Huawei, a partner that the telco has grown with over the years, was almost certainly going to be Safaricom's first port of call for the roll-out of 5G. Moreover, Safaricom's gem, M-Pesa, a mobile payment system, has been running on Huawei's platforms.
In 2015, Huawei and Safaricom completed Phase 1 of the Safe City project covering Nairobi and Mombasa counties. It is an integrated control and command centre that enables the police to receive and respond to emergency calls from the public.
This relationship was hewn by Safaricom's first chief executive and the current chairman Micheal Joseph and Huawei's founder Ren Zhengfei.
The two are said to have met and struck the deal that saw Huawei begin to supply Safaricom with mobile infrastructure equipment.
The fact that Safaricom embraced them, said Bitange Ndemo, a former ICT Permanent Secretary in former President Mwai Kibaki's government, has made Huawei dominant in Kenya.
And their dominance has been global, festering a fierce battle for supremacy between the US and China. The fight has centred on innovation and technology, with Huawei edging out Cisco from this space.
Huawei's revenues grew more than six-fold from just over $20 billion (Sh2.1 trillion) in 2009 to $136.7 billion (Sh14.6 trillion).
Data from IHS Markit, a data provider, shows that in just two years between 2016 and 2018, Huawei's global market share in mobile infrastructure equipment jumped from 25 per cent to 31 per cent. It surpassed Ericson to become the leading provider of mobile infrastructure equipment.
The king of Kenya's digital space when Ndemo joined the government in the mid-2000s was ZTE, another Chinese technology giant. But Huawei quickly dethroned them.
The customer is king, so the saying goes. But that is not how Huawei sees it. To Huawei, according to one of its former employees that sought anonymity, "the customer is god."
Solutions, said Dalmar Abdi, a media relations director at Huawei Kenya, are tailor-made to suit a customer's needs.
"Unlike a lot of companies who have standardised solutions and so they will give you what solutions they have… we ask customers what they want," said Abdi. And oftentimes, he added, they don't have those solutions prior to meeting the customer.
That is why close to half of Huawei's employees globally, about 96,000 as of the end of 2019, were in the Research and Development (R&D) department tirelessly trying to come up with new technologies, products, services or systems.
In 2019, Huawei indicated in its annual financial results that it spent 15.3 per cent of its revenue - close to $19.3 billion (Sh2.06 trillion), which is more than enough to finance Kenya's budget in the first nine months - on R&D alone.
Besides getting the right funding from the State financier Exim Bank, like many other Chinese companies that ventured out under the Going Out policy, Huawei has been innovative.
"Even right now, if you look at 5G, they came out first while the US was still thinking about it," said Prof Ndemo.
The government of Kenya has downplayed the fears of espionage. The ICT Cabinet Secretary Joe Mucheru said these fears were political and not based on the highest test of the technology.
"We use the services and as government, we've been able to verify that the services are secure and citizens should feel comfortable to actually use them," said Mr Mucheru.
In 2012, the government awarded Huawei the tender to build a national fibre-optic network in Kenya worth $60.1 million (Sh6.4 billion), a deal financed by the China EXIM Bank.
Through the National Optical-Fiber Backbone Infrastructure (NOFBI) Huawei, in partnership with two other technology firms for the first phase of the project, has helped spread the fibre optic cables to all the 47 counties. The second phase, done solely by Huawei, was completed in 2017.
The firm also currently provides digital solutions to two leading local banks.
Shouldn't all this worry Kenyans given the accusations that have been levelled against the company? "I think for every one of these superpowers (US and China) it (espionage) happens, especially right now when everybody is involved in data," said Ndemo.
He added: "Because it gives you a competitive edge, if we said right now we want to switch to the US, we would still suffer the same."
Wanyonyi, said that while the suspicions against Huawei cannot be substantiated, there is "a hidden danger."
Wanyonyi said while American and British regulators have accused Huawei of having backdoors in its equipment to allow the CCP to bug communications, they have kept silent about the software and hardware backdoors said to be replete in Western technology platforms.
Yet despite that, Huawei operates in more than 170 countries worldwide.
Wanyonyi said Kenya is "such a small player, and a relatively insignificant one," that the rewards of "cheap leading-edge Huawei technology far outweigh any concerns about spying." Besides bridging the digital divide, supporting stable and secure networks, promoting environmental protection, in a 2018 report, Huawei Kenya cites protection of user privacy as another of its principles in Kenya.
N/B: Article updated to reflect additional comments from Huawei.