Oppo Kenya's response to Covid-19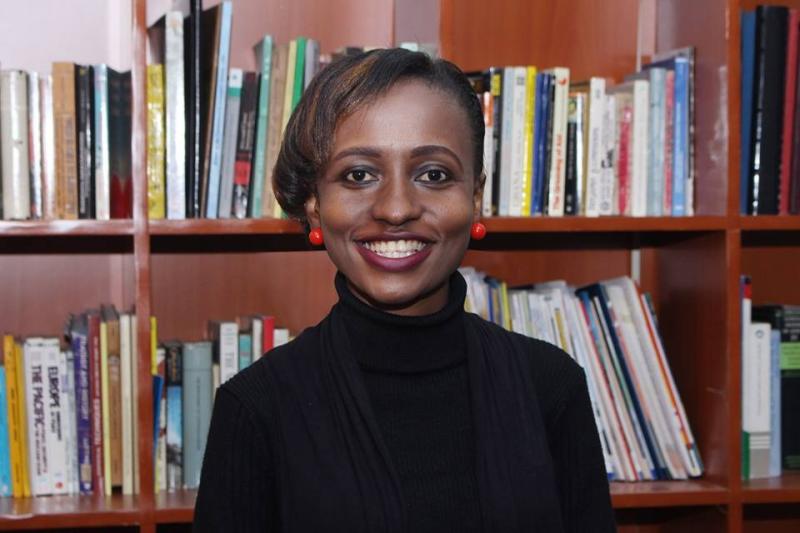 Since launching its first smartphone called "Smiley Face" in 2008, Oppo has established a foothold in the Kenyan market with a wide range of new smart devices. The company operates in more than 40 countries and regions, with six research institutes and four research and development centres globally and an international design centre in London with more than 40,000 employees. Muthoni Wachira, the communication manager of Oppo Kenya, spoke to Financial Standard about their response to the Covid-19 pandemic and the firm's newest devices.
Covid-19 has had a major impact on consumption patterns and in several sectors of the economy. What has been your experience?
As social distancing becomes the new normal due to the Covid-19 pandemic, consumer habits are adapting in real-time to the new environment. That has brought about a change in shopping behaviour and marketing landscape whereby a lot of consumers are spending on e-commerce. That is an experience in itself and Oppo as a brand is evolving and adjusting. We have partnerships being rolled out with various e-commerce platforms and Jumia is one of those.
What has been the impact on operations in terms of revenue and release of new product lines in the market?
Distribution of products is going through some unique challenges such as staffing warehouses, a need for direct distribution and more intelligent and responsive allocation across channels. Retailing has also been impacted in a peculiar way and revenue has slightly reduced. The lockdown and curfew across the country has led to unique circumstances where there is demand for essentials, subdued demand in some niche areas, and big challenges in the luxury items segment. For new product lines, we are manoeuvring through the situation and strategising ahead to have our stock imports way before the actual set date to avoid any unforeseen challenges.
How are you working with suppliers and retailers to maintain operations under the current conditions?
We are creating transparency and building rapid-response capabilities to mitigate the short-term fallout from the crisis. Adding to the complexity moving forward is the ability to develop robust demand plans. There are several variables that bring unique uncertainty. It is impossible to predict how consumers will behave moving forward since the extent and duration of restricted movements is not predictable.
What incentives would you propose for the State to help cushion vendors and equipment manufacturers as well as fast track recovery?
I believe the government has already put in place some key measures and incentives such as tax reduction which was a much-needed action for us.
How will Covid-19 disrupt the future smartphone market given the spike in demand for digital connectivity?
In Kenya as well as East Africa, the smartphone market is growing due to the large population of young people and the increasing adoption of technology in this developing region. The relatively calmer economic climate has also helped spur growth throughout 2019 to this year.
However, shortages in supply are currently driving an increase in grey market units from Dubai and elsewhere in the Middle East.
This is expected to continue until the impact of the Covid-19 outbreak on supply chains in China lessens or the grey channels run out of excess stock. It is also probable that the prices of the available smartphones will also rise slightly, driven by the shortage in supply.
At this early stage of the crisis, it's important to be circumspect and therefore once we are able to contain the virus, there about quarter three of this year, we may fully resume production.
Are there any lessons we've learnt from the pandemic or opportunities that we can take advantage of from the disruption?
If there is anything that Covid has taught us as an organisation, then it is that flexibility and the spirit of resilience as well as the ability to adapt to operating in the 'new normal.' Now, more than ever, digital tools such as business to business e-commerce play an instrumental role in protecting our business from future disruption. They are a stepping stone to digital transformation.
Any other input on the effects of Covid-19 to smartphone manufacturers and retailers and how the ecosystem can best position itself for recovery?
The ability to read and act on signals, is crucial. To adapt, we must have our antennae tuned to signals of change from the external environment, decode them, and act to refine or reinvent our business model and even reshape the information landscape of its industry.