Troubled Nakumatt recovery plan hits rough patch as woes deepen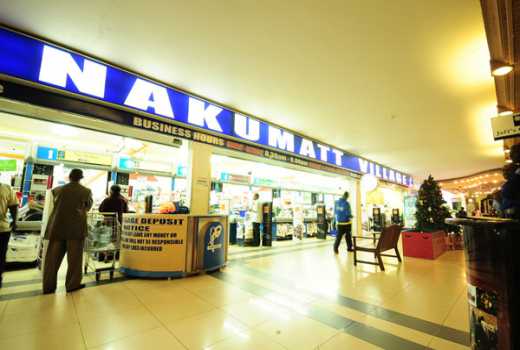 To give Nakumatt benefit of the doubt, there are Kenyan firms that have risen from the ashes of insolvency, defying a violent creditors' turmoil.
Retail store Uchumi Supermarkets and airline Kenya Airways (KQ) easily come to mind. Once on the cusp of bankruptcy, the two firms miraculously roared back to life when the odds were stacked against them.
Yet in the two successful turnaround stories, there is a deep-pocketed, powerful shareholder - the Government. Nakumatt might have put up a spirited fight and managed to convince the courts to put it into receivership.
Thanks to the new Insolvency Act, 2015, a broke Nakumatt was not liquidated but placed under a court-appointed administrator, in a move aimed at getting creditors maximum benefit.
On being placed under administration, it looked as if Nakumatt would pull a miracle similar to Uchumi's and KQ's. But the two developments that occurred last week could dash the hopes of the recovery plan. The two crucial threads on which Nakumatt's life clang - a merger plan with Tuskys Supermarkets and support of recovery proposals by landlords - are snapping.
Both Tuskys and landlords have walked out of a last-ditch recovery strategy by the court-appointed administrator Peter Kahi from audit firm PFK, aimed at restoring the "pride of the elephant."
Now, all eyes will be on the High Court Judge Fred Ochieng when Kahi returns to him to state the progress of recovery. A statement by 14 landlords leaves little doubt that they do not intend to renew Nakumatt leases. The landlords have scoffed at Kahi's recovery plans, noting that they are "not likely to have any chance of success."
Owners of Galleria, Nyali, Likoni, Karen Crossroads, Nakuru, Eldoret Household, Cinemax, Nanyuki, Highridge, City Hall, Diani, Malindi and Meru which once housed Nakumatt, insisted that they did not want Nakumatt anywhere near their premises. "We do not wish to continue with Nakumatt as a tenant and do not support the recovery efforts being put forward by the Administrator, Peter Kahi," said the landlords in a statement.
COURT INJUNCTION
It was not the first time they were expressing displeasure with the frosty relationship with Nakumatt. The embattled retailer had obtained a court injunction against enforcement of re-entry by the landlords by appointing an administrator.
However, during the court battle, landlords found ingenious ways to eject the retailer. In Nyali, the landlord who wanted to replace Nakumatt with Naivas literally shut off Nakumatt's power.
"City Mall has resorted to executing the defective court orders to ransack the goods and throw them on the streets despite having been paid rent for February 2018.
Ridgeways have resorted to switching off electricity… Galleria has resorted to operational disruptions..," said Kahi.
Property management firm Knight Frank also kicked out Nakumatt from Uganda's Village Mall in Bugolobi, Acacia Mall in Kololo, Victoria Mall, Entebbe and Katwe.
Nakumatt has also been driven out of outlets in Nairobi, including branches of Ronald Ngala, Haile Selassie, The Junction Mall, Thika Road Mall branch and NextGen Mall along Mombasa Road and Garden City.
The retailer has been chased out of Kisii, Busia and Eldoret premises. Junction Mall ejected the retailer after a court battle over the defaulted rent of between Sh50 million and Sh75 million.
At Hazina Towers, Nakumatt Lifestyle was raided and all goods from the store removed and dumped at Nakumatt headquarters along Mombasa Road. Now 13 landlords have slammed the door on the retailer. Kahi said this jeopardised the retail store's turnaround strategy, as its success hinges on all the 17 branches being fully open.
Mr Kahi who is keen on shedding jobs, consolidating existing branches, getting creditors on his side and banks to delay payments to rescue Nakumatt, may be too optimistic for reality.
But the landlords are adamant. "Landlords are not being paid rent, and as a result stand at risk of having their properties seized by banks," said the landlords in a statement. Last week, Tuskys Supermarket pulled out of a merger plan that would see the former inject some cash and management skills into Nakumatt's operations. "As a result, we are instructed to advise you that our client is re-considering its proposed investment in Nakumatt Holdings Ltd which was to be preceded by a management service and loan agreement now under consideration for exemption by the authority," read a statement from Tuskys lawyers.
Creditors have already shown their apprehension of the deal storming out of a meeting that was meant to endorse it.
This was even after Kahi told them that all the creditors, commercial paper holders and short-term note holders and private placement loan providers will lose out if they do not agree to the deal.
How not to invest in land in Uganda
The sign is ubiquitous, six words that are painted on walls and homes across Uganda, like a national motto, from quiet banana groves to the frenetic c