Huge debt robbing us sovereignty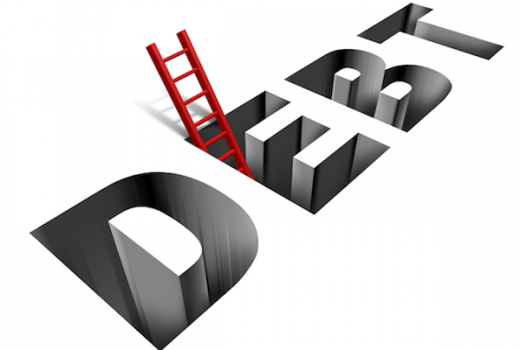 Transport Cabinet Secretary James Macharia needs to fast-track the financing model for the construction of the Sh300 billion Mombasa-Nairobi Expressway. Hopefully, logic will dictate that the State chooses the public-private partnership (PPPs) model as Kenya can ill-afford to finance another mega-project this time.
The country's total debt portfolio at Sh4.6 trillion, comprising of Sh2.22 trillion of domestic and Sh2.253 trillion of foreign loans, is becoming a millstone on Kenyans' necks. Worse even, it is robbing Kenyans their ability to determine their own future.
This is demonstrated by the recent State engagements with the World Bank and International Monetary Fund (IMF) officials.
Even for observers not privy to the closed door meetings, it is clear the tone at these talks has changed. They are no longer negotiations between equals.
The Bretton Woods institutions' officials came with determined demands that the country must accept if it is to receive any future funding.
The latest demonstration was staged this month when Treasury CS Henry Rotich asked for a six-month extension of a Sh150 billion precautionary credit facility.
Civil servants
The IMF board agreed to the request only on condition Kenya undertakes painful reforms that could see a sharp increase in taxes and sacking of civil servants. The IMF also demanded that the interest-rate cap is scrapped and that local banks be allowed free market rate.
These demands will see Kenyans bear the brunt of the reforms. The demands are meant to punish Kenya for going against the Washington consensus that developing countries grow their economies according to the World Bank- IMF rule-book that keeps these economies dependent on Europe or America.
It is not lost on observers that industrialised South East Asian countries recorded high growth rates that got their people out of poverty after ditching the economic orthodoxy of the two Bretton Woods Institutions.
According to IMF, Kenya committed a cardinal sin when it chose China to bankroll most of its infrastructure projects. Moreover, development partners had turned down financing requests.
The Bretton Woods institutions think Kenya has to be punished harshly to deter other countries from following in her footsteps.
President Uhuru Kenyatta should fast-track economic growth and scale down mega-projects financed by loans and embrace PPPs.
[Mbatau wa Ngai, [email protected]]