E-commerce still a hard nut to crack for firms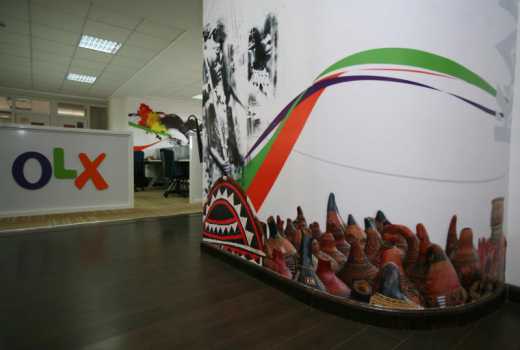 The decision by online classified firm OLX to shut down its Nairobi office has sent shockwaves in the e-commerce fraternity in Kenya.
A pioneer in e-commerce in the country OLX left suddenly having failed to get its hand on the billions of shillings that were transacted through its online marketplace.
For OLX, it was like an investor who spends a fortune building and maintaining a market only for it to be invaded by a mob of traders who won't pay even a cent for using the facility.
The exit has left a dark cloud on the future of e-commerce in Kenya and Africa in general, bringing into question the scalability of online trading and the degree to which it can be monetised. Already, there are fears that investors will start developing cold feet, fearing that e-commerce in Africa is nothing but one big black hole.
Although Jumia soldiers on, it has not been without its problems. It is yet to break-even six years since it started operations in Nigeria. It has operations in 23 African countries. However, Chappatte is quick to note that they have been "burning less and less" money on fixed expenses such as warehousing.
Unfortunately, OLX did not have the luxury of stopping the bleeding like Jumia. According to insiders, the e-commerce giant burnt billions in offline marketing, advertising on TV, radio and newspapers with the hope that at some point it would begin cashing in from the increased subscribers. That never happened.
"OLX has left not having answered the question they were asked when they first entered the market: How do you make your money?" said a source at OLX who did not want their identity revealed.
OLX's game plan was to first create a massive free market for anyone to sell anything, new or old. It was supposed to be like an online version of Gikomba Market which normally deals in assorted secondhand products.
With a large flock of traders onto the platform, OLX hoped to begin levying a fee for every transaction at the opportune moment. Unfortunately, Gikomba looks like a far better-organised marketplace than OLX. It is easier for the County Government to collect trading fees from vendors in Gikomba than OLX.
DOUBLE ADVANTAGE
The underlying problem with OLX's business model is that it is not businesses that are selling to consumers or to other businesses, but consumers selling to other consumers. And with millions of consumers wanting to sell every kind of item to other consumers, it was just difficult for OLX to figure out how to levy the plethora of transactions.
OLX did attempt to monetise some transactions on its website, charging sellers who wanted their products prominently displayed on their platform.
Unfortunately for OLX, there could only be as many items that could feature under the 'premium' category. The closest OLX has come to having some control over the transaction that takes place on their platform was with the selling of cars, where it sold on behalf car owners.
This had the double-advantage of earning it some income as well as eliminating cases of fraud which have been prevalent on the platform.
If OLX has little control over the transactions that take place on its website and finds it difficult to monetise, Jumia and Kilimall, have a firmer grip on all the transactions that take place on their platforms and have also been able to charge a fee on each of the transaction.
They charge vendors fees for storage and delivery of products to customers. Yet it is not like it has been paradise for them. Although Jumia's website has not been infiltrated by fraudsters (vendors and customer do not interact directly) and thus enjoy some semblance of trust, it has grappled with a number of teething problems. First, because fewer people are buying goods online, Jumia does not get to enjoy the economies of scale.
It is possible for a company to spend more on delivering an item, and get less in terms of fees. Few orders also mean that the company will take some days to accumulate as many orders as possible to deliver, this means longer delivery time.
Delivering an item to a customer's address is even more hectic. Lack of an address system in Kenya in particular, and Africa in general means that it will take long before a logistic firm can locate the exact address of the customer to drop the package. Normally, the logistics company will incur an extra cost of calling a customer to get their address. They will just spend more time and fuel just trying to locate a customer's address. The alternative is to have the customer pick their package from central point, which defeats the objective of online shopping; online shopping is supposed to free up people's time. Mr Chappatte said that more needs to be done if e-commerce penetration is to be moved from the dismal 0.5 per cent.
Whereas there are a lot of advantages of businesses adopting e-commerce, even fewer private enterprises and State agencies are warming up to the idea of buying and selling products online, according to a 2016 survey by Kenya National Bureau of Statistics (KNBS) and CA.
The survey showed that 39 per cent of the 3,530 firms surveyed engaged in either purchasing or selling over the Internet using automated systems, while 61 per cent did not.
Most firms that engaged in e-commerce were large ones, mostly in the IT sector. Most of the firms, 32 per cent, that never engaged in online selling said their products were not well suited for sale via the Internet.
Another 24.5 per cent did not have a reason, meaning there is a need for sensitisation among such firms. Over 24.4 per cent said there was not enough level of customer demand for purchasing via the Internet, while another 22.8 per cent preferred to stick to their current model of business. There were also security concerns, lack of awareness of online selling and lack of internet infrastructure.
However, these concerns have not dampened the spirit of e-commerce companies.
GROWING MANTRA
Backed by deep-pocketed venture capitalists, these companies have burnt billions spreading the gospel of e-commerce in the hope that they will cash-in once the pie grows bigger.
Most of this money has been spent on sensitising people on the basics of e-commerce and winning them over.
The objective has been to win the trust of Kenyans used to the motor-and-brick supermarkets or grocery to convince them that shopping from online stores will offer them more choice, is cheaper and convenient for a people that are getting busier.
Enticed by the growing-e-commerce mantra, Safaricom recently unveiling its online marketplace, Masoko.
Just before OLX bowed out, Africa Sokoni joined e-commerce giants Jumia, Kilimall, Masoko as well as car marketplace Cheki in the scramble for online business.