Such developments have reduced overall commute time, enabling users to work in comfort of their areas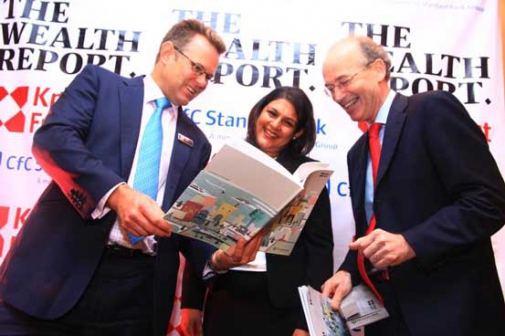 NAIROBI, KENYA: Many visitors find their stay in Nairobi defined by incessant traffic jams and nerve-racking nightmare rated to be worth Sh58 million of productivity a day.
However, a comparative survey of trends shaping 40 leading cities across the world by realtors Knight Frank, showed that Nairobi traffic could not miss on the agenda.
"Nairobi, like many regional hubs in emerging markets, has a rapidly-expanding population and the city's infrastructure struggles to keep pace," said Knight Frank Kenya Managing Director Ben Woodhams.
"Key challenge that this creates is traffic, which means a large amount of time is spent in the numerous tailbacks that occur in and around the city."
But it is not just the traffic, that caught the British property consultants' eyes but how Nairobi's city landscape is coping with this reality by adapting and growing.
The new trend in town is the clustering of life and work into compartments where the office is just a flight of stairs down your apartment and the swimming pool and glossy restaurant a walk away.
It has been observed that when all one needs is within easy reach, there is greater efficiency and flexibility.
Firms which set up in such locations with their employees at hand feel that this will translate to higher productivity at work while for employees who live within the developments, it means more time for families and recreation, and less time in traffic commuting to and from work.
Take a quick survey and help us improve our website!
Take a survey
Mixed-use developments are not entirely new. Traditionally, one high-rise building would have a mix of retail space on the lower floors, office space on the upper floors, and occasionally, some penthouses on the top-most floors.
However, what we are seeing today are integrated developments, which are delivering commercial, residential and retail space in bigger magnitudes.
Nairobi and Dubai are among cities playing catch up, emulating mature markets such as London, San Francisco, New York and Miami where the development of mixed-use projects is relatively advanced.
Globally, the largest urban regeneration project currently underway in New Zealand in Wynyard Quarter, which is transforming the former industrial port into a mix of residential, retail, leisure, hotel and office space.
Knight Frank's Global Cities 2018 Report says such schemes are reducing the overall commute time dealing with the challenges faced by developers who are often ahead of a city's capacity to keep infrastructure in pace with new housing developments.
Economic activity
Most of the housing that has come into completion and those in the pipeline are selling the concept which integrates offices, homes and leisure.
"This process has been encouraged by shifts in economic activity," noted the report.
"For example the redevelopment of former industrial and dockland districts near city centres, and rising competition between businesses as they look to attract and retain talent," the report notes further.
All mixed-use developments have been positioned along major roads that are well-serviced with public transport, further improving accessibility. Examples include Garden City, a mixed-usedevelopment by Actis on Thika Road. It is a high-end shopping mall with premier blocks of apartments and offices under construction.
This is a model set to be mirrored by Centum's Two Rivers development, and The Pinnacle which has just broken ground on Upper Hill.
Another mixed-use space outside the city is Montave which promises luxury, business and apartments, as well as conference facilities, builds upon Kenya's growing conference tourism.
Cytonn Towers which will come up on a four-acre parcel in Kilimani is said to embody global trends in real estate, and is expected to be Nairobi's premier business, retail and entertainment, hospitality and residential address when complete.
In Westlands, the Dubai designed 24-storey project built on 1.32 acres dubbed The Le'mac will house a banking hall, a café, restaurant, showrooms and residential apartments.
For developments that were set up before the mixed-use craze, simple solutions are being used to create mixed environments by linking separate neighbourhoods.
"For example, the new footbridge over the Nairobi River connects an office development, 14 Riverside Drive, with the residential development - Riverside Park, further illustrating this growing desire to be able to walk to work," said Woodhams.
The Global Cities 2018 report notes that urban environments will be influenced by the ways in which the rising incomes are spent. This will fuel demand for mixed-use developments in cities over the next decade.
In Nairobi, the total spend in restaurants and eating out is anticipated to rise by 77 per cent from Sh87.5 billion ($848 million) in 2017 to Sh154.8 billion ($1.5 billion) over the next decade.
Oxford Economics forecasts that households with annual incomes ranging from Sh3.6 million to Sh7.2 million ($35,000-$70,000) in Nairobi will more than double between 2017 and 2027 - a 110 per cent increase.
Starting price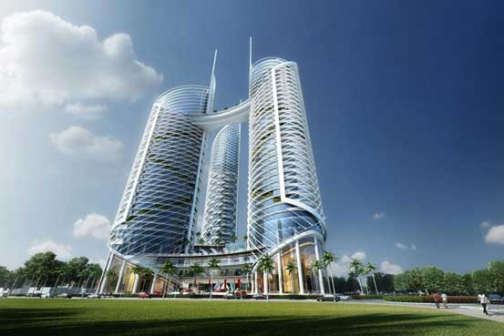 Most of the ongoing projects target the high-end market and prices have skyrocketed. The starting price of a two-bedroom apartment in upmarket areas such as Kilimani in Nairobi is about Sh20 million.
However, critics are skeptical about the growth of this sector and whether it will be able to maintain a return on investment, especially as uptake slows down signaling a possible glut in residential and office space segment.
The retail sector woes are also proving a problem as shopping mall areas have fewer players, especially since Nakumatt was the most prominent anchor tenant and its troubles as a result of an expansion binge have sacred other local retailers. ?
To fight drought, involve communities
According to the latest information from the Meteorological Department, rainfall will be poorly distributed in April, May and June, and this will have a serious impact on agriculture