Half of city residents suffer reduced income amid heavy job losses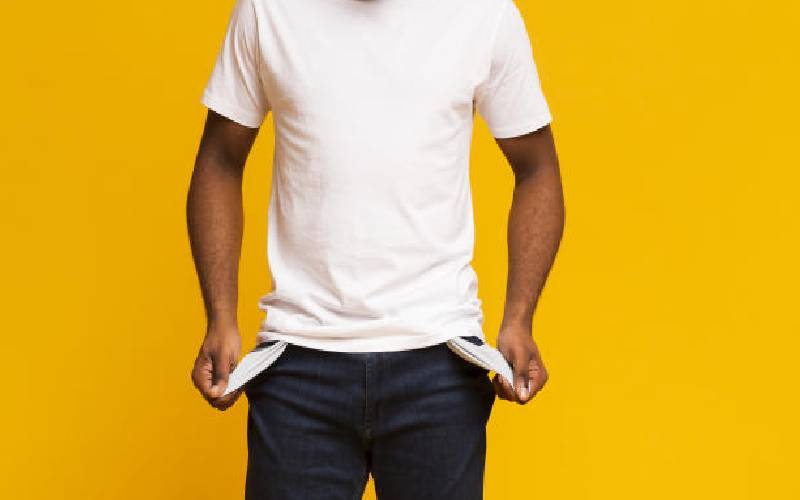 Majority of Nairobi residents have had their earnings drop thanks to the outbreak of coronavirus, a new study shows.
The report by Trends and Insight Africa (TIFA) released in Nairobi yesterday shows some 69 per of city dwellers have had their earnings reduced due to the effects of Covid-19.
The poll showed that less than half of Nairobi residents, or 46 per cent, are currently employed.
Some 31 per cent of residents were in employment but lost their jobs after the outbreak of the virus that originated from the Chinese city of Wuhan late last year, the report shows.
Of those who lost their jobs, 15 per cent were self-employed, the study shows. At least eight per cent of city dwellers have never been employed and the virus has only complicated life for them.
Of those who are employed, 24 per cent are self-employed. They are still able to work despite the pandemic while 17 per cent are working part-time.
"The nearly universal loss of income among those who had been working before the virus crisis has meant not just a reduction in savings for nearly all the individuals and households for which this had been possible in the past, but also in expenditure on what may be considered as essential items, starting with food," reads part of the report.
The report also noted that many households may have begun adopting such survival strategies as selling of personal items and productive assets such as land which may affect their incomes in future.
Most respondents said they are struggling to survive due to reduced or unavailability of food among other basic items. Prices of goods are also out of reach for many.
The research was conducted between June 2-15. There were 579 respondents in Nairobi's Huruma, Kibera, Mathare, Korogocho, Mukuru kwa Njenga and Kawangware slums.
It showed at least 22 per cent of residents faced increased hunger while 13 per cent suffered reduced income due increase in the cost of living. Some 10 per cent suffered reduced income due to restriction of movement.