Looking to invest in Africa? The 7 sectors driving growth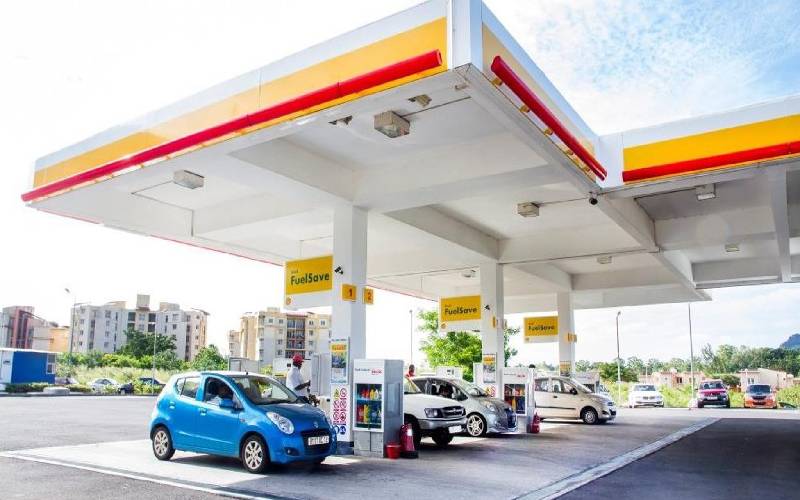 The London Stock Exchange (LSE) prides itself on linking globally minded investors to ambitious, growing companies from around the world.
One of the key ways it does this is by raising awareness on the opportunities in emerging markets, and presenting these to an investor base that's seeking exposure to new geographies and opportunities.
It's for this reason that the LSE Group launched the Companies to Inspire Africa report. The report raises awareness on growth opportunities by identifying "Africa's most inspirational and dynamic private, high-growth companies to a global market". The report is now in its second iteration.
The 2019 issue lists 360 companies (with 75 companies repeated from the 2017 report) from 32 countries across the continent.
Biggest sectors
The Eastern Africa region has the largest share of companies at 147, with 66 from Kenya, 31 from Uganda, 14 from Rwanda, 15 from Ethiopia, 11 from Tanzania, eight from Mauritius, and one each from Somalia and Madagascar.
With 97 entries, Nigeria is the country with the highest number of high-growth potential companies, according to the report, at 97.
Consumer services, industry and agriculture are the three biggest sectors in the report, accounting for 50 per cent of featured companies.
The LSE has become an important source of 'patient capital', which allows businesses to focus on innovation and growth, rather than have to stick to the strict debt repayment schedule offered under traditional financing.
"Over 100 companies and nearly 40 African bonds are now listed on London markets, gaining access to a global investor base. In 2018, we saw issuances from Nigeria, Kenya, Egypt, Angola and Ghana, as well as corporates such as Seplat, Absa Bank and FirstRand Bank," LSE CEO David Schwimmer says in the foreword to the report.
"The year also saw the launch of Vivo Energy, both the largest African IPO in London for a decade and the first company from the Companies to Inspire Africa report to float on the London Stock Exchange."
On average, the companies listed in the 2019 report employ 350 people, and registered an average compound growth rate of 46 per cent (up from 16 per cent in the 2017 report).
From Western Africa, 130 companies made the cut, while Southern Africa had 47 companies, Northern Africa 26 and Central Africa six.
Based on where these companies have invested, the LSE report identified the following seven sectors with high potential for growth across Africa.
1. Agriculture
The agricultural sector is an engine for job creation in Africa. It accounts for about 60 per cent of total employment in the sub-Saharan region, while the share of jobs across the food system is potentially much larger.
While expanding land under cultivation has boosted African agricultural production, it has come at an environmental cost.
Technology has the answer to intensifying agricultural production sustainably without harming the environment, whether by providing access to finance for farmers, powering cooling systems for fresh produce or improving communication with markets.
2. Consumer services
Africa is widely viewed as offering the final frontier for consumer growth.
The business environment is improving across the continent; infrastructure is being strengthened, while growing numbers of consumers are earning more and purchasing products and services that support their aspirations.
The rise of mobile communications is fuelling consumer growth and resulting in a major shift towards online shopping, which is set for massive expansion as mobile usage soars.
It is estimated that the value of online shopping will hit $75 billion (Sh7.5 trillion) by 2025.
3. Manufacturing
Manufacturing offers a significant opportunity for Africa to generate a large number of jobs and reduce political and social instability.
It is expected that four strands of economic prosperity – infrastructure, institutions, human capital and technology – will drive manufacturing-led growth in Africa, ensuring the continent is more resilient to economic shocks and less dependent on natural resource exports.
Africa's manufacturing and engineering sector has a key advantage over foreign developed markets as it's not weighed down by infrastructure legacy issues.
4. Financial services
Demand for financial services in Africa is being driven by broader economic progress.
Today it has the second-fastest growing banking market in the world (taking retail and wholesale banking together).
A notable feature is the staggering growth in the number of people becoming banked.
Competition in Africa's challenging and competitive banking landscape is increasingly fierce, and tomorrow's leaders need to be able to demonstrate innovation and technological know-how.
5. Technology and telecoms
Africa's mobile phone usage has gone up 344 per cent between 2007 and 2016.
The application of information and communication technologies, particularly in mobile telecoms, has had a major impact on the socioeconomic transformation of Africa.
As its mobile market begins to mature, African service providers are moving from securing subscribers towards encouraging data consumption and mobile banking.
This has fuelled a parallel expansion in innovators and entrepreneurs looking to ride the mobile wave, and has opened up an array of uses for mobile phones in business, healthcare and education.
6. Healthcare and education
As African cities enjoy better logistics, infrastructure and healthcare capabilities, urban households have more purchasing power and are quicker to adopt modern medicines.
African governments are increasing health spending to meet the United Nations Millennium Development Goals, while new technologies are also providing opportunities to monetise and democratise healthcare.
Opportunities exist by tapping into the digital revolution, with information and communication technology transforming education by expanding access to high-quality educational content.
7. Renewable energy
Africa has an abundance of natural resources: a large coastline with significant wind and wave power resources, and greater solar resources than any other continent.
While unreliable power supply has been an obstacle in accelerating economic transformation, African nations have the opportunity to protect the people, environment and future economic development with a range of renewable energy sources.
Many small-scale solar, wind and geothermal plants provide energy in rural areas; for example, solar power can help with daily needs such as small-scale electrification, desalination, water pumping and water purification.