My Hustle: I make Sh4,000 per day from milk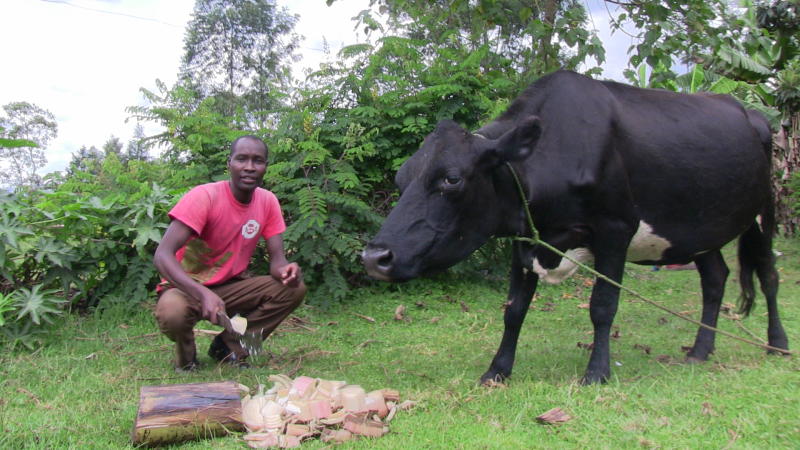 I am a 33-year-old milk vendor from Bureti Constituency, Kericho County. I transport at least 300 litres of milk every day to my customers in Kisumu County. I buy a litre of milk from Siongiroi in Bomet county at Sh30 and sell it for between Sh55 and Sh60.
On average, after deducting expenses, which include Sh2,000 for transport to hire a probox to transport the milk to Kisumu, I make about Sh4,000 in profit. I save half of the amount and spend the rest in giving myself and my family comprising my wife and two children, treats.
I began the business as a milk broker. After learning all I could about the business from a milk vendor I used to work for, I decided to venture out on my own in December last year. I bought and transported 150 litres of milk to customers in Kisumu county.
In February, I expanded my business after I won Sh50,000 from Kenya Breweries Limited (KBL) through the Wakilisha Hustle na Kenya Cane campaign, which aimed to recognise the Kenyan entrepreneurial spirit.
Participants were expected to pitch their business vision, achievements and give reason why they needed to catapult their enterprises to the next level. "Through the promotion, we sought to celebrate our consumers' every day successes and further enable them to attain their aspirations through tangible assets that they can use immediately," KBL'S AnnJoy Muhoro said.
She commended Rotich on his win, further noting that the country has a strong entrepreneurial drive. "Majority of our citizens seek to be self-sufficient and we want to recognize these efforts. It is not easy but the fruits are worth every effort" she said.
Since my ultimate goal is to supply my own milk to my customers instead of buying it from small-scale dairy farmers, I decided to use Sh38,000 of the prize money to buy a cow.