Mikalla: Weaving success by meeting women's hair needs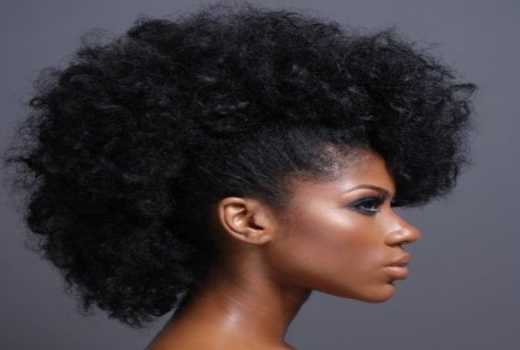 Growing up in a farm in a village in Nakuru, Paul Ng'ang'a harboured dreams of becoming a lawyer.
But instead, the 38-year-old became an entrepreneur. He's the man behind Mikalla, a hair care brand that's making a name for itself in the industry.
When the brand launched two years ago, it caused a stir in the industry after its leave-in conditioner scooped the Best Innovator of the Year award in the hair care category at the 2016 Afro Hair Awards.
The following year, it won the Afro Hair Brand of the Year award, beating out competition from more established names like Marini, Tony Airo's, Bu.Ke and Keyara.
Getting started
"I studied business management at the University of Nairobi, and then did marketing at the Chartered institute of Marketing, and followed this up with an executive MBA in international business expansion at the Copenhagen Business School in 2014," Paul says.
"I didn't always know this was what I would be doing. I just knew, broadly, that I wanted to have a significant impact in other people's lives, not just my own. The quest to impact on people's lives, I think, is very important work."
He went into design consultancy just as he was completing his masters, and says his experience in the industry gave him a good foundation to set out on his own. He founded Catapult Brand Consultancy in 2007.
"I didn't really know I was going to start a marketing and advertising agency, but I think my education background in marketing played a part in the decision."
And by his own confession, Paul enjoys starting companies more than he does running them.
The vision
The idea for Mikalla had been brewing for years by the time he finally ventured into the cosmetics business.
"Even before I had the idea of a hair products company, I already knew I wanted to come up with a product that could make a difference in people's lives," Paul says.
He set up Alkhemy Brands with a plan to manufacture personal care products for the Kenyan market, and particularly for African hair. The Mikalla range is the company's firstborn.
"I looked at the hair space and realised that women spend a lot of money on hair care products, but don't always get the quality they're paying for. After I sat down to map out Alkhemy, I wanted to make sure that my consumers could feel the difference in my products. So I made hair products that are cheaper and of better quality."
Mikalla has a range of 11 beauty and personal care products, from shampoo and conditioner to hair treatments.
According to Paul, the focus was on creating a quality product that could be used by the average Kenyan.
"We deliberately set out to create products for African hair and skin. We also went ahead and said these products don't have to cost an arm and a leg. We try to maintain a good balance between quality and cost. This means choosing to sometimes make smaller margins in terms of profit to make sure our product is affordable," he says.
Making it work
Alkhemy itself was born in a small room, with a group of friends with an engineering background and a chemist.
This group largely came together following recommendations Paul got from business partners and people he'd known and worked with before.
They envisioned a product that people would enjoy and whose value they'd appreciate.
It wasn't always easy – in fact, the first batch they made caused the storage tank to cave in.
"But God has been gracious. We have worked with very good people who understand the market. We're also grateful for the patience and resilience to weather every storm we've gone through."
So, what sets Mikalla products apart from their competition in the market?
"Our brand was built around the realisation that there aren't enough products in the market that address the needs of consumers with an ethnic African background or DNA. The chemistry in the market is skewed towards the Caucasian, with only a slight tweak to fit this market," says Paul.
In addressing this issue, Mikalla found its place in the market.
"Most of the players in the market are multinationals, and they command the middle income to high-end clientele. Local brands tend to play in the lower brackets of the market," says Paul.
"We decided that the average person shouldn't have to compromise on quality. Our innovation, product formation and everything we do is predicated on quality that's affordable. We try to ensure that we reach the widest bracket of consumers who want to achieve that element of confidence that comes with looking good."
The challenges
But while on this journey, one of the biggest challenges Paul has had to overcome is acquiring capital. This is a challenge almost everyone starting a business faces, he says.
"We don't have players who understand start-ups; banks don't get it, they think it's too risky. Private equity companies are more concerned with addressing a very high return so they don't consider start-ups.
"None of them want to do small deals like $100,000 (Sh10 million), which is what you need to start. They want deals worth $1 million (Sh100 million) or more. For a businessperson starting out, that's challenging. Personally, I had to rely on savings, and I was forced to borrow a bit from my other business."
And after a lot of sacrificing, winning the Afro Hair awards was welcome validation for Paul.
"I know the struggles of starting a business from scratch, selling one item a day. It can get very tiring, having to overcome challenges every day. You can fall into despair easily. So when you get some recognition, especially on the customer front, it's very fulfilling," he says.
"It's also very energising for the people who do the work; people in sales, marketing, manufacturing. It's an affirmation that they're doing the right thing. The award itself is just icing on the cake."
The company is now looking to expand into skin and baby care products, as well as venture into spa products.
"We're realising that people like to look good and do manicures and pedicures. We want to create products for that. They don't have to come from abroad."