Affordable internet creates more online jobs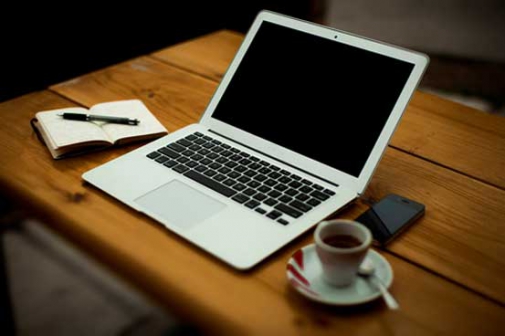 NAIROBI, KENYA; There's no denying the rise of the freelance economy. We're an enterprising lot, so most people are using their free time to pick up extra work that boosts their earnings.
A lot of the time, all that's required is a stable Internet connection as online work becomes an option for a growing number of Kenyans. Even the Government is getting behind this idea with its Ajira training programme.
Working online offers you the flexibility to work from wherever you are and choose hours that are convenient. Whether you want to freelance to turn a hobby into a cash machine, find a part-time gig or turn online work into a full-time option, here are seven sites best suited to getting you started. You can choose to bill clients per hour, or get paid per project.
1. Upwork
Upwork is the result of a merger of what used to be the two most popular freelance sites. It's now the largest platform for online work. Whatever your skill, you're likely to find someone here looking for it. The jobs available include programming, app development, creative writing, accounting, customer service, virtual assistants, data entry officers, sales experts, and on and on.
About three million jobs are posted on the site each year from five million registered clients. As a client, you post a job and get the relevant proposals from Upwork's community of more than 12 million freelancers. Clients are charged 2.75 per cent of the amount they pay out as a processing fee, though most opt for the $25 (Sh2,600) fixed monthly charge.
Freelancers, on the other hand, pay 20 per cent for the first $500 (Sh52,000) billed, which works out to a charge of Sh10,400. For amounts over $500 up to $10,000 (Sh1 million) earned over the length of a project with a client, the fee goes down to 10 per cent.
2. Fiverr
What are you willing to do for $5 (Sh500)? The site allows you to monetise almost anything from $5, which has seen some rather interesting services getting published, including "I'll make a video crying about anything you want for $5" and "I'll take a road trip with any message you want pasted on my car for $5". However, you're not limited to costing your skills at just Sh500.
You can design book covers, write cover letters, custom-design T-shirts, and so on, and charge between $5 and $995 (Sh103,000). It's free to sign up, no subscription or listing fees are required, but Fiverr will keep 20 per cent of your transactions.
3. PeoplePerHour
This platform is best known for connecting businesses to freelancers who work on web projects, such as websites, graphic design and blogging. However, it has hundreds of other work opportunities, including in market research, translation services, printing and writing press releases. The site features a tool called WorkStream that manages your proposals, invoices and projects. It also enables you to browse for jobs that fall within your competency, get notified when new job postings are put up and send up to 15 proposals a month for free.
The platform proposes that to wow clients, you should create a profile that tells your story through fun photos and videos. The more work you get or the more services you pay for, the higher your profile is ranked. You can offer to do a variety of jobs that take just one hour to complete, such as optimising website images or logo designs, to longer projects, such as developing an entire website.
4. iWriter
Writing is one of those things we interact with early, what with tests on compositions. This platform allows you to take any untapped talent you have in creative or academic writing, and earn some cash off it. You can use the site to write newspaper articles, press releases, cover letters, recipes, eBooks, blog posts and so on, and earn up to Sh8,000 for every 500 words should your articles be approved.
To get started, you'll have to register for a free account and specify what kind of writing you'd like to do. You'll then get requests from people looking for your specific kind of professional writing.
The site provides students with a great opportunity to write short stories, poems and so on, and picks 65 of its best writers annually whose work it publishes.
However, it's not always taking on freelancers, so you'll have to keep checking into the platform for an opportunity to sign up.
There are other freelance writing platforms you can look into, such as ProBlogger, which allows you to click on the job listings you want, and Freelance Writing Gigs, which is updated daily with jobs that vary from technical writing to opportunities to write on photography, healthcare or food.
5. iFreelance
The site allows you to find freelancers to plan, write, design, build and market your project.
You can post projects for free, there are no transaction costs or commissions charged, and communication between freelancers and clients can be taken off the site. There are also no limits on how many jobs you can bid for.
However, to sign up for the most basic account, you'll need to pay $5 (Sh500) a month. The platform has a wide category of jobs available, from photography and videography to painting, engineering and administrative support.
6. Guru.com
The platform has a freelance community of more than 1.5 million who sign up for jobs that run from design, art and multimedia to sales and marketing, writing and translation. To sign up, you'll need to open an account and set up your profile. It also helps to host your portfolio on the site to draw in more clients.
The platform has a software called Time Tracker that allows a client to monitor how much work a freelancer has done, and once the client is satisfied with the job, they pay Guru.com, which then releases the cash to you. You also don't have to take any work offsite, as by using its Work Room application, you can define milestones and tasks, communicate with clients and share documents.
7. Brighter Monday
This platform is better known as a jobs site that operates in East African markets. However, it allows you to specify that you're looking for part-time work, and links you to businesses in the region looking for translators, consultants, data entry officers, auditors and so on. It charges employers between Sh2,500 and Sh19,999 for job listings, and has more than 2.8 million users. To get started, all you'd need to do as a jobseeker is sign up.