TSC to hire 11,000 teachers, replace retirees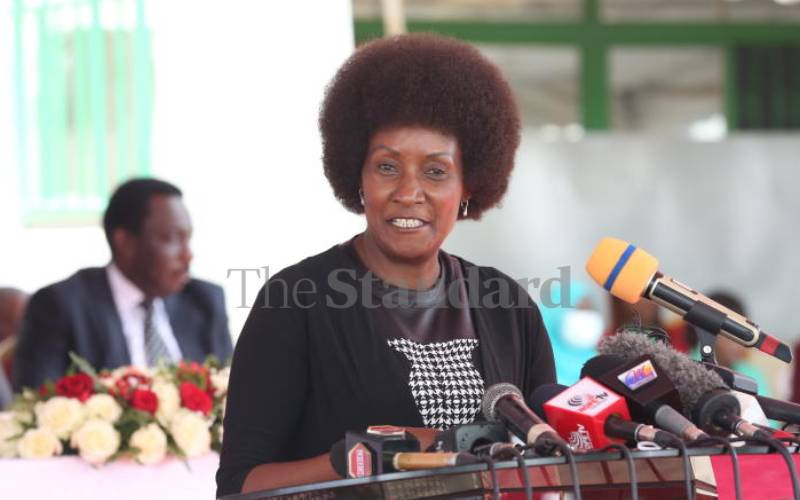 The government plans to recruit 11,000 teachers to bridge the growing deficit.
Teachers Service Commission (TSC) chief executive Ms Nancy Macharia said another 1, 594 retiring teachers will be replaced after serving their two years extension.
Ms Macharia said the teacher deficit presently stands at 114,581 teachers. Of those to be hired, some 6,000 will come on board as interns.
Another 5,000 will be hired on a permanent and pensionable basis. "Treasury Cabinet Secretary Ukur Yatani allocated TSC Sh2.5 billion for the recruitment of 5,000 teachers on permanent terms in the next financial year," said Macharia.
She said another Sh1.2 billion was allocated in the Financial Year 2022/2023, to recruit 6,000 interns as a stop-gap measure to ease the shortage.
Macharia said that the recruitment would start immediately.
"I wish to assure the country that the Commission will immediately embark on the exercise to recruit the teachers to ensure they report to work as soon as possible to ease the existing teacher shortage in schools," said Macharia.
She said those scheduled for retirement were allowed two years extension during the Covid-19 pandemic.
"As a result, 1,594 heads of institutions who were meant to retire in 2020 and 2021 were allowed optional extensions to work under contract for a period of up to two years," she added.
Ms Macharia said even as the effects of the Covid-19 pandemic have waned, she urged teachers to remain vigilant.
By last month, Macharia said a total of 1,043 teachers and their loved ones had been admitted over serious Covid-19-related ailments.
Macharia also announced that from tomorrow training of some 60,000 teachers on Competency-Based Curriculum will start for secondary school teachers in preparation for junior secondary school.