Harambee Sacco launches instant Debit card issue to members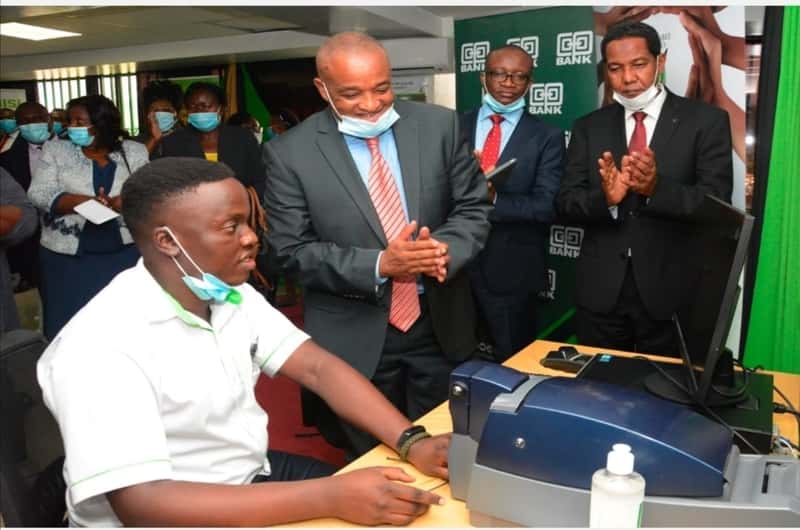 Harambee Sacco in partnership with Co-operative Bank has launched a new instant card-issuance to its members to increase easy and fast accessibility of cash by its members.

The new move will allow members to apply and instantly receive the Visa Debit Card and immediately start transacting it in ATMs, Co-op Bank agents or shop at visa branded outlets and online stores.

This new digital banking solution is the first for Saccos and a huge game-changer for members who initially had to wait for up to two weeks to receive their Visa Debit Cards.

Speaking at the head office of the Sacco, Mr. Macloud Malonza the chairman of Harambee Sacco praised the partnership between the Sacco and the Co-operative Bank in boosting convenience for the Sacco members and its role in aiding the fight of Covid-19.

"This instant issuing of cards is consistent with Government guidelines intended to minimise the use of cash in favour of cashless transactions in an effort to reduce the risk of spreading COVID-19," said Malonza.

Director of Co-operatives Banking at Co-op Bank, Vincent Marangu also mentioned that the developments witnessed at Harambee Sacco will also be extended to all other Saccos working with the bank.

"This instant card issuing solution will be rolled out to all Saccos that are providing Visa Debit cards to members through the Bank," guaranteed Maragu.

The move by one of Africa's leading Sacco with over 70, 000 members and boasts of an asset base of Sh30 billion will pose a challenge to other Saccos wishing to compete in the market.

The Sacco runs six branches spread across the country and invites all its members who don't have the debit cards to visit their branches and apply.