State seeks Sh50 billion from bank regulator to finance projects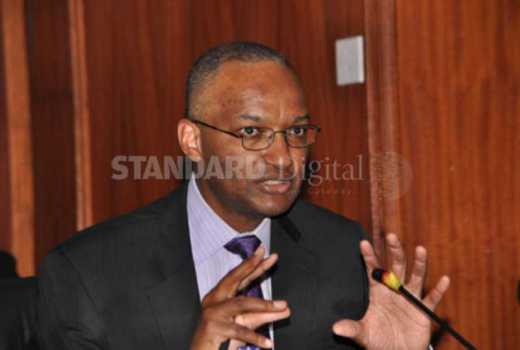 The government has borrowed Sh50 billion from the central bank through a notification, to finance infrastructure projects in 2018/19 fiscal year which will be traded in the bourse.
The 20-year loan according to CBK, will be transacted in Nairobi Securities Exchange with 11.9 percent investor earnings annually.
The bank regulator said it will offer the loan by an above of three percent interest cap if such bond opens in the coming years.
The bond was made accessible on Monday well as today for investors to purchase a minimum of Sh100,000 with a maximum of Sh20 million worthy of investments.
"Investors should obtain details of amounts payable for successful bids from Central Bank on November 15. Final redemption of all outstanding principal will be on October 25, 2038," stated the CBK.
Secondary trading in lists of Sh50,000 will be due in November 20, 2018 according to the bank regulator.
The regulators Weekly Statistical Bulletin documents that domestic secondary bond market noted a 29 percent in turnover decline in the period ending November 8, 2018.
Central Bank Governor Patrick Njoroge recently urged the state to stop borrowing by allowing the private sector to drive the economy.
"We have less headroom to borrow and we are running out of space. We need to look at public-private partnership and build operate and transfer models," said Dr Njoroge.
Treasury was targeting to borrow a huge debt of Sh562.7 billion this financial year as it seeks to fund projects.
The government states that Kenya's debt of the GDP stands at 60 percent less than a minimum tipping of 74 percent.
The Sh50 billion will attract a paying back interest of 11.9 percent on due principal in every six months.