President Uhuru happy with Kenya's improvement in World Bank rankings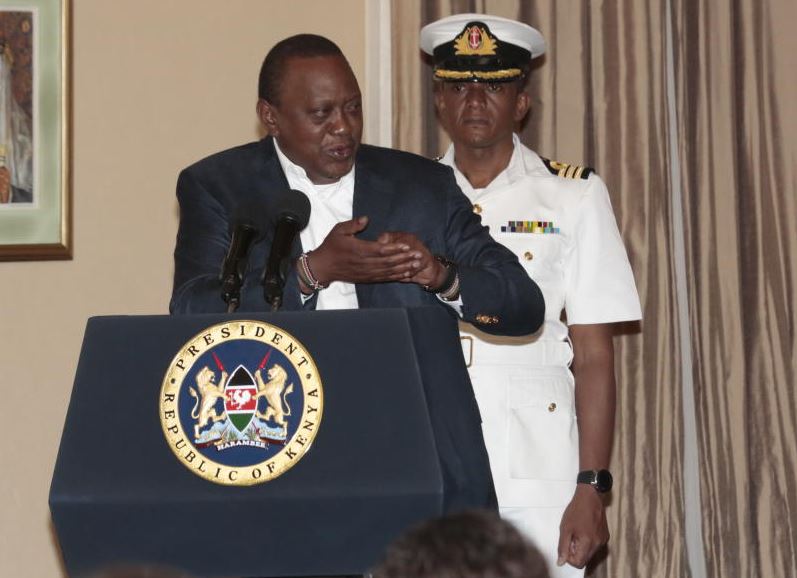 President Uhuru Kenyatta is happy with a World Bank Ease of Doing Business report that shows Kenya has improved by 19 positions.
''Excellent reforms in these different areas have made us rise and elevated us from number 136 in 2014 to 61 out of countries globally,'' said the President Thursday morning. He was referring to security and general reforms by his government.
The president said the position was achieved due to the country's conducive business environment for local and international investors.
''We have more than doubled our collection of revenue from company registrations," said President Uhuru.
The President confirmed that Small Medium Enterprises performed well from last year and assured of the government's commitment to ensuring that it attracts international investors as well as developing informal sectors of the economy.
He also warned tax dodgers.
''Unscrupulous traders operating fake electronic tax registers pocketing the VAT should be brought to book,'' said the President.
The president expressed his optimism in the Kenya Airways direct flight to New York.
Uhuru warned traders who dodge paying taxes and wealthy tax cheats must be brought to book.
"High net-worth individuals whose lifestyles are not reflective of the taxes they pay, if any, must be compelled to demonstrate the source of their wealth and contribute their share of tax accordingly.'' President Kenyatta said.
President Uhuru said that his government had revolutionised government services through the establishment of Huduma Centres and e-citizen platforms across the country.
He confirmed that his government had so far developed the energy sector, embraced ICT in provision of government services well as making legal reforms to help in fighting corruption.
The president added that his government had improved security by expanding the police force by a third, provision of police uniforms and CCTV surveillance cameras on major Mombasa and Nairobi roads.
Deputy President William Ruto and Nairobi Governor Mike Sonko praised the direct flight to the United States saying they were good for the economy.