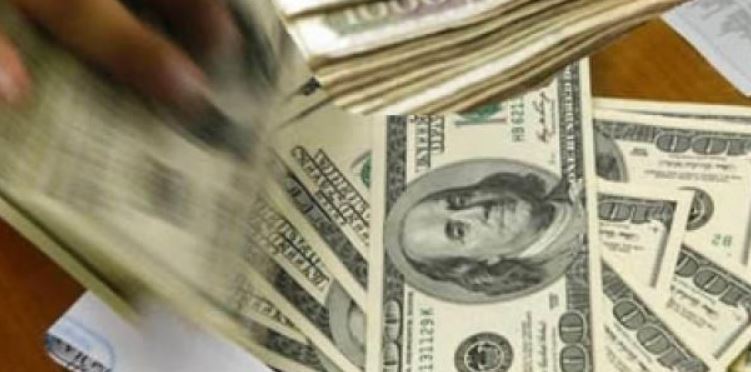 The amount of money in foreign currency accounts hit a record Sh714.4 billion in November 2020, data from Central Bank of Kenya (CBK) shows.
Spooked by the second wave of Covid-19, rich Kenyans rushed for the safety of the dollar as the Shilling faltered against the greenback, depositing Sh15 billion during the month.
The flight to safety started in November as Kenya and other countries around the world started to register new cases of the viral disease, which also caused a drop in the country's export and tourism earnings.
With the foreign currency deposits at Sh699 billion in October, this means that Kenyans deposited foreign currencies worth Sh15 billion in November alone.
Read More
Market analysts say they expect the foreign currency deposits to increase further for December as the Shilling took a hit. CBK is yet to release the data for December.
"The jump is mainly attributed to the Shilling's weakness in the review month, which made the switch to hard currency deposits the path of least resistance," said Churchill Ogutu, the head of research at investment company Genghis Capital.
"We're likely to see the foreign currency deposits peaking in December with the weakness of the Shilling that was acute last month."
In November, the Shilling exchanged at an average of 109.4 against the US dollar before it weakened further to average 110.7 in December.
Ronak Gadhia, director in charge for Sub Saharan Africa at research firm EFG Hermes, said the increasing proportion of US dollar deposits partially explains the weakness in the local currency as it shows there was increased demand for hard currency.
"The higher demand for USD could be attributable to continued uncertainty about Covid-19 as cases were starting to increase globally - perhaps investors perceived that the global economy would continue to remain weak and thus there was a flight to safety," he said.
Foreign currency deposits surged to a high of Sh699 billion in October as money poured into the country ahead of the festive season, with Sh36 billion worth of foreign currency poured into Kenyan banks.
Earlier, a surge in foreign currency deposits was mostly associated with the government's tax amnesty programme, with June 2018 being the month that recorded the highest foreign currency.
In that month, about Sh59.7 billion worth of foreign currencies were deposited into Kenyan banks.
A year later, foreign account deposits jumped by Sh47 billion, largely due to increased remittances as Kenyans who had stashed money abroad rushed to beat the June 30 amnesty deadline.
This was the second highest reading of the amount of money in foreign currency accounts.
Since the country recorded its first case of Covid-19 in March, the Shilling has been under pressure, with the exchange rate against the dollar weakening from 102.4 to 111.59 on December 17, 2020.
One of the factors that have put the Shilling under pressure is the increased external debt payments by the Treasury.