Construction of Naivasha special economic zone begins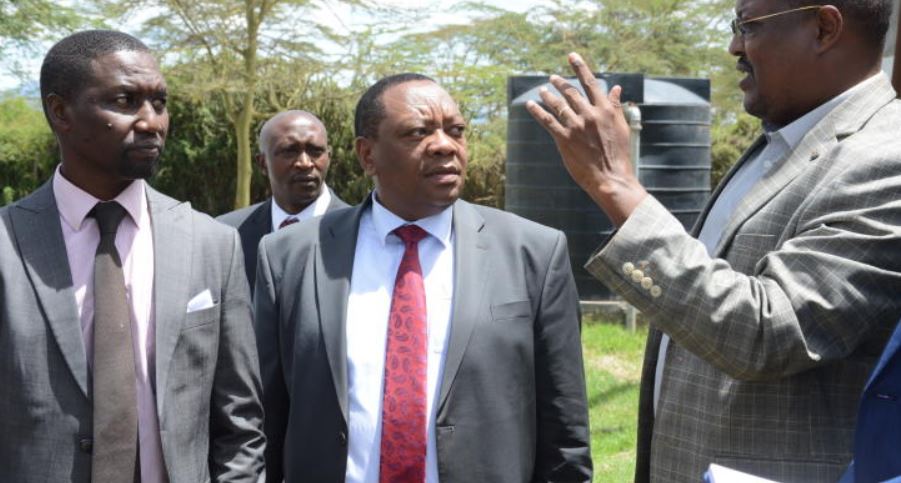 NAIVASHA, KENYA: The national government has released Sh700m for the provision of water to the Special Economic Zone in Mai Mahiu area of Naivasha as works in the multi-billion project kicks off.
Already, the drilling of five boreholes in Naivasha has started with water supply to the 1,000 acres site expected to start by August.
According to the PS in Charge of Water Joseph Irungu, Sh50m would be used to drill and equip the five boreholes that are located near Delamere farm in Naivasha.
Addressing the press after visiting the site where the drilling is ongoing, the PS said that the boreholes had fluoride-free water that was ample for the economic zone cum dry port.
He termed the industrial park as a reality adding that a lot of water was needed as works by various investors kicked off in the next couple of months.
"The government has provided Sh700m for this project and we expect water supply to the economic zone by August as the first borehole is already ready," he said.
Irungu who was flanked by senior government officers said that plans were at an advanced stage to construct a dam in Malewa Kinangop, which would supply the industrial park with water.
"The water from the five boreholes in Naivasha will be purely for the economic zone and already it has been tested and proved to be fit for human consumption," he said.
According to him, the World Bank (WB) has set aside Sh100m for the design of the dam whose water would also be used by residents of Naivasha.