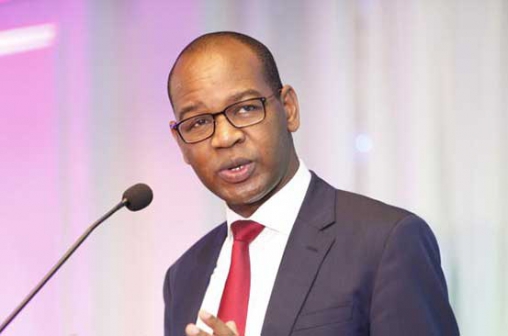 Kenya Commercial Bank's role in Chase Bank is over and it expects to exit in the next three months.
KCB Group CEO Joshua Oigara said it is now up to the Central Bank of Kenya (CBK) and the Kenya Deposit Insurance Corporation (KDIC) to decide on the future of the bank, which was put under receivership in April.
"Our job at Chase bank is actually complete. The bank is now able to run on its own. There is nothing else for us to do at the bank," Mr Oigara said Thursday.
"What remains is an independent business review, which is the assignment to be done by KDIC and CBK," Oigara told KCB investors at the Hilton Hotel in Nairobi.
Oigara said in the next two months, KCB will be getting its human resources out of Chase Bank.
Read More
"By end of this month, half of the KCB staff seconded to the bank will be out. KCB will completely pull out by end of September."
Describing the recovery as a miracle, Oigara said Chase Bank's innovation in the market had attracted many customers and its recovery has injected confidence in the banking sector.
"Chase Bank has been a miracle in the region. KCB appointment period was one year and we have played our role. This had never been tried elsewhere. Some 25 banks closed (in Kenya) and never came back," added Oigara.
Oigara refuted claims that KCB moved to Chase Bank in order to secure its interests. He clarified that KCB has not invested in Chase Bank but only moved in to help stabilise it.
"We have not invested in Chase Bank. We can walk away today saying we have set the bank back into motion," said Oigara, revealing that KCB was actually being paid a professional consultancy fee through KCB Capital Ltd, an investment bank that it wholly owns.
Fee charged
He, however, declined to reveal the amount the bank received, saying that the contractual terms were confidential.
The bank is optimistic that in the next three months, the business review, which is being done by audit firm KPMG, will be over.
The KCB boss said he expects the bank to get a new investor by September or October this year.
KCB Group Chairman Ngeny Biwott said KCB also felt the impact of the Chase crisis as well as that of Imperial Bank and Dubai Bank as investor confidence got eroded.
"Some of our friends developed muscle pulls and the race was not going to be easy. There was interference in the market and we also felt the impact of confidence crisis. We had to raise our antennae and listen to what was happening in the industry," said Biwott.
But Oigara said liquidity and confidence at Chase Bank are back and there is no need for KCB to be at the troubled bank for a whole year.
The man at the helm of Kenya's largest lender in asset base terms said that he expects consolidations to happen in the market either through regulation or negotiations and his bank is alive to pounce on any viable opportunity.