It has been tough for regional carriers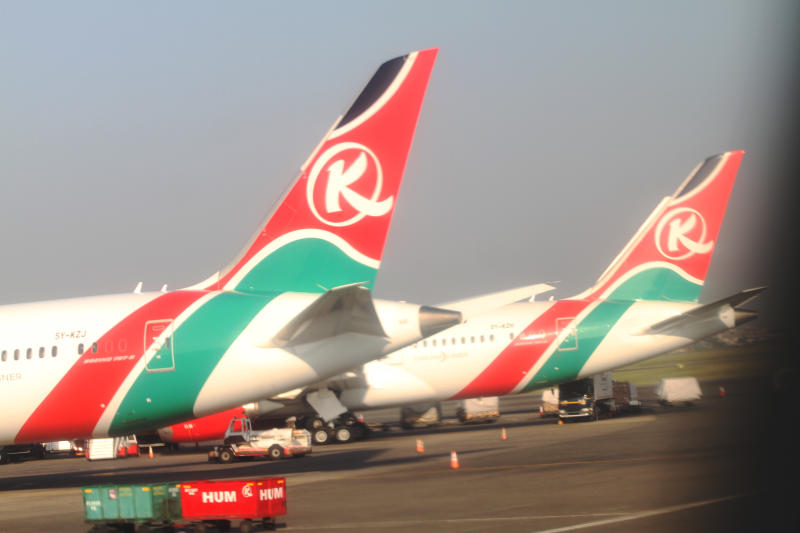 The East African skies have in the recent past experienced rapid change as Uganda and Tanzania revived their national carriers.
Air Tanzania was revived in 2018 and has to date built its fleet to nine aircraft, which include Boeing 787 Dreamliner and Airbus A220-300 planes.
The revival of the airline was one of the election pledges the late President John Pombe Magufuli made in 2015.
The airline has already started flying a number of continental and international routes. It is, however, yet to turn the corner and has been making losses.
Air Uganda restarted operations in 2019 and in addition to a growing aircraft fleet, the carrier already flies to a number of regional and international destinations.
It is currently preparing to start flights to London and Dubai.
Despite the push by Uganda and Tanzania to resuscitate their national carriers, the history of the aviation industry in East Africa demonstrates how tough it is to run an airline.
The three founding members of the East African Community – Kenya, Uganda and Tanzania – had formed the East African Airlines but split in 1976, and what followed were years of decline.
Fuel hedging blunder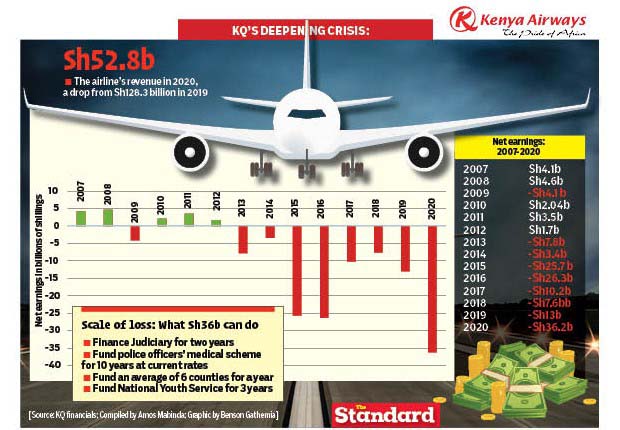 Air Uganda closed down in 2001, while Air Tanzania was able to sustain a few local flights.
While KQ stayed afloat, sustaining flights in Africa and other regions, it has been a painful period.
Take a quick survey and help us improve our website
Take a survey
In the years following the split, KQ has been making losses, leading to a decision to bring on board a strategic partner.
Dutch carrier KLM came on board in 1997 and the national carrier appeared to make progress in the next decade, but this was short-lived.
KQ started experiencing difficulties in 2009, reporting a loss owing to blunders in its fuel hedging policy.
It would recover the following years but in 2013, it reported a major loss of Sh7.9 billion. It has never recovered and the losses have widened over the years.
But the problems are not unique to East Africa. South African Airways and Air Mauritius have in the recent past experienced challenges and their respective governments are currently evaluating plans to enable them to get back to the skies.
Despite the challenges by other regional carriers, Ethiopian Airlines stands out as a success story in Africa. The carrier recently said it expects to remain profitable despite the Covid-19 pandemic, riding on the strength of its cargo services following the grounding of its passenger service.