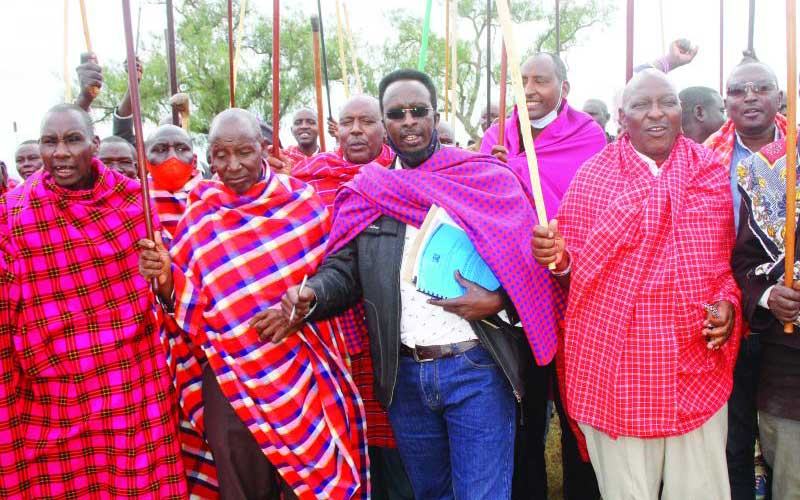 Trouble is brewing between Kitengela residents and the Kenya Wildlife Service (KWS) over ownership of a prime plot at the border of Machakos and Kajiado counties.
Empakasi Oo Lera Trust Group members are claiming the right to the 2,900-acre land at the edge of Nairobi National Park that was earlier used for livestock breeding by the State until 1936 when it was reverted to the community.
The land was also used as a multiplication farm for sheep and goats, and holding ground before taking the livestock to Kenya Meat Commission for slaughtering.
However, in a document seen by The Standard entitled 'Protected Areas Planning Framework', the government has informed the locals of its intention to fence off the land saying its part of the Nairobi National Park.
Read More
In the document, the idea of fencing was proposed to protect wild animals and their habitat.
''In order to address the management issues facing the wildlife and its habitat in the Nairobi National park, and its disposal areas, we propose establishing a buffer zone along the park's southern boundary,'' read the document.
A senior KWS officer, who requested not to be named as he is not authorised to speak to the press, said logistics to fence off the disputed land are ready and the work would commence in a week's time.
However, the more than 3,000 locals are now appealing to the State to spare them from the looming eviction and to hasten the process of issuing them with individual title deeds.
Addressing journalists shortly after a protest was staged at the disputed land yesterday, the group's chairman James Turere appealed to President Uhuru Kenyatta to intervene. He said the government had allowed natives to duly occupy the land.
"This group has been following the outlined State procedures to acquire this land, we are shocked to hear that KWS wants to evict us. We, therefore, appeal to the President to intervene," said Turere.
He said that the National Land Commission had, in 2014, recommended the land be reverted to natives.