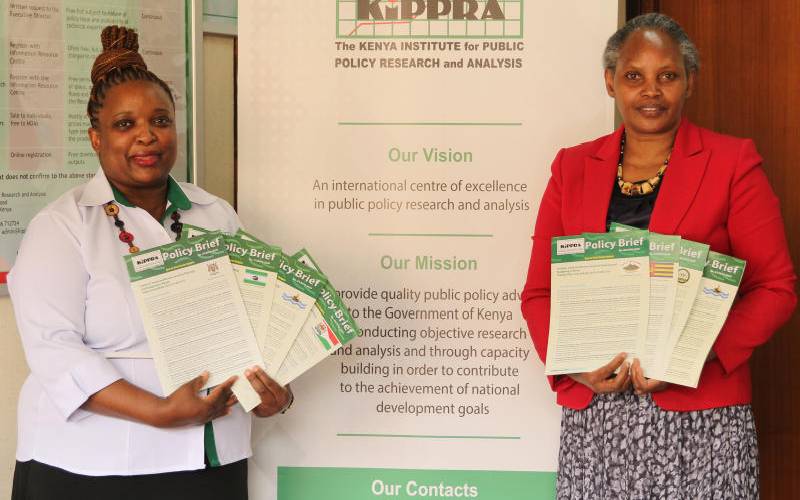 Seven years into devolution, counties are still heavily dependent on allocations from the national government.
According to the 47 County Budget Briefs released yesterday, counties recorded a marginal increase in own source revenues amid losses and poor forecasting and analysis.
A look at Nairobi County, the largest contributor to Kenya's economy at 13 per cent, shows that the devolved unit's own source revenue fell by Sh1.4 billion in four years.
Further, the county's own source revenue as a share of total revenue declined from 50 per cent in 2014 to 39 per cent in 2018.
"The county needs innovative strategies to grow own source revenue for improved fiscal performance. There is need for the county to enhance capacity for own source revenue forecasting and analysis," said the budget brief for Nairobi County.
Read More
"In addition, the county should put in place mechanisms to mitigate losses associated with cash handling and poor internal controls and audit mechanisms."
The 47 County Budget Briefs analysed social sectors' budgets for four years, focusing on health, education, child protection, youth and women services, water and sanitation, and nutrition.
Presenting the briefs at an online function yesterday, Kenya Institute for Public Policy Research and Analysis (Kippra) Executive Director Rose Ngugi urged counties to improve budget utilisation rates.
She urged treasuries to release resources on time and strengthen procurement systems as part of measures to improve own source revenue.
Budget allocations to health through key indicators such as child immunisation and maternity access to skilled birth attendants rose by 18.4 per cent and 23 per cent respectively over the four years.
However, under-five mortality remained high across the counties. Disparities in equitable access to maternal and child health services in counties was also observed.
The budget briefs also noted limited dis-aggregation of expenditure data in reports, which impacted budgets for key social services. Kippra said only a few counties have budget lines for child protection despite existing national framework.
Nairobi County's allocation to child protection, youth and women fell by Sh27 million from Sh108 million in 2014 to Sh81 million in 2018. It also reported a high disparity in the approved budget and the exchequer releases.