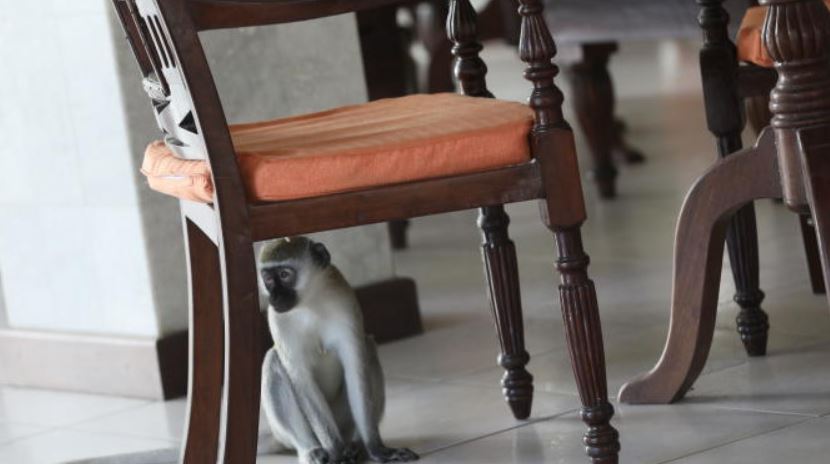 A number of star-rated tourist establishments in Mombasa County have announced definate dates for their re-opening. The Pride Inn Group of Hotels announced that it will open its five-star resort, Pride Inn Paradise Beach Resort Convention Centre and Spa to the public on July 15 after three months' closure as a result of Covid-19. ''We have taken all the precautionary measures and requirements as outlined by the Health Ministry and confirm here that Pride Inn Paradise will re-open on July 15th. At the Flamingo by Pride Inn Resort, we are looking at August 1 as the re-opening date. Both facilities underwent upgrades during the closure time,'' Pride Inn Hotels General Manager for Coast, Victor Shitakah said. Shitakah who is also chairman of the Kenya Coast Tourist Association (KCTA) said hotels have conformed to the set regulations and were ready to open for business under the new normal.
SEE ALSO: Wildlife PS blames arsonists for Tsavo Park persistent fires
Other hotels that have indicated their willingness to re-open include the Heritage Hotel Coast flagship resort, Voyager Beach Hotel. Mr. Wasike Wasike, Heritage Hotel Group Operations Manager said that they have already made several changes to their standard operating procedures in accordance with rules set up by the Health Ministry. ''We shall have to maintain social distancing, frequent sanitisation as well as ensuring that all our guests and staff remain safe while at our premises,'' Wasike said. And director of JacyJoka Apartments, a three-star boutique hotel in Nyali upmarket area, Ms. Janet Chamia said that they are putting final touches at the premises before opening up later in the new month. ''We have all been badly affected by Covid-19. It is our hope as investors in the hospitality industry that the government stimulus package earmarked for the industry's revival will be channeled in time to help give the much-needed impetus to hotels,'' Chamia who is also the Mombasa chapter chairperson for Kenya Association of Women in Tourism (KAWT) said.
SEE ALSO: Teams laud crew change at port
Shitakah said that for the last three months, over a million people directly working in the industry lost income. ''The ripple effects on the livelihood and economy is devastating and we are calling for a balance between reducing the spread of the scourge as well saving lives, livelihood and the economy,'' he said. He at the same time called on county governments at the Kenyan Coast to support the industry by giving rebates and waivers on rates and licenses since their businesses have not been in operation. Kenya is currently free from foreign tourists since the country suspended flights in March to curb the spread of the novel coronavirus. Local hotels have utilized this Covid-19 times to renovate. The suspension of international passenger flights in March was accompanied by the closure in many hotels due to a lack of clients, which led to a shutdown of the tourism sector that accounts for up to 15 percent of Kenya's gross domestic product (GDP).
SEE ALSO: More police officers deployed as construction of Nairobi Expressway starts
On Monday, Tourism Cabinet Secretary Najib Balala disclosed that the sector lost Sh80 billion since the breakout of Covid-19 in December last year. "We lost 50 per cent of our revenue of Sh160 billion with the second half of the year being as good as zero," said Balala at the Kenyatta International Convention Centre (KICC), Nairobi. The CS also projected that for the first half of the current financial year, Kenya will get just 30 per cent of expected revenue. He attributed this massive drop to the grounding of the aviation sector which is the largest contributor to tourism.