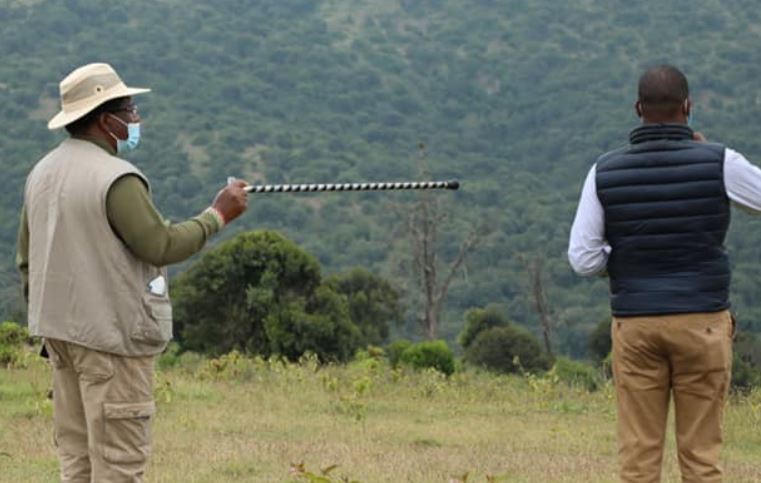 The government has kicked off the process of completely reclaiming Kirisia/Leroghi forest in Samburu County.
Environment and Forestry Cabinet Secretary Keriako Tobiko over the weekend met Samburu leaders over establishing and securing the forest boundaries to enable complete reclamation.
The CS was on an expansive tour of Kirisia/Leroghi forest to assess the status and the progress made so far in its reclamation, where he noted that within the six months the healing of the critical ecosystem is already evident with natural regeneration, river/spring flowing, and the evident presence of wildlife.
Kirisia forest is one of the largest forests in the country and covers a whopping 91,944 Ha.
Read More
A tree planting exercise was launched in December 2019 during which families which had not vacated the forest were allowed 30 days to leave or they be evicted.
CS Tobiko spearheaded the tree planting exercise where a total of 11,000 seedlings were planted.
Tobiko then lauded the residents for leaving the water tower that is a source of ten rivers and of utmost importance to the Ewaso Nyiro Ecosystem.
Meanwhile, over the weekend, Environment and Forestry Cabinet Secretary Keriako Tobiko was hosted by the Chief Conservator of Forests Julius Kamau for a night in the wild at KFS Rangers Camp in Lekamoru, Samburu County.
The two, accompanied by KFS Commandant Alex Lemarkoko, spent the night with Rangers where they appreciated the tranquility, peace, and serenity forests have to offer including the immense eco-tourism potential and biodiversity that thrives when forest ecosystems are well conserved.
CS Tobiko noted with appreciation the critical role the frontline forest officers play in forest conservation, management, and protection. In addition, the CS relished the panoramic landscapes, bonfire experience, visitation by zebra, relentless laughing hyenas, and pounding rains which form part of the great eco-tourism potential the forest ecosystem offers.
The Service adhered to guidelines provided towards combating the spread of coronavirus as directed by the National Response Committee on COVID19 Pandemic.