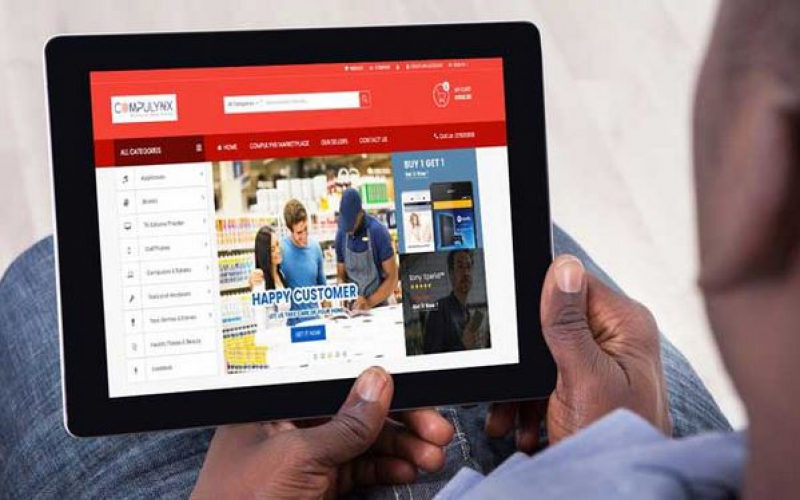 After parting ways with the Nairobi City council mid last year, payment services provider JamboPay is looking into the lucrative e-commerce industry.
In 2019, eCommerce was responsible for around Sh300 trillion in sales and is expected to hit around Sh400 trillion by 2021. In the US alone, e-commerce represents over 10 per cent of retail sales and that number is expected to grow by nearly 15 per cent each year.
JamboPay is targeting Kenya's small and medium enterprises, farmers, and vendors through a platform known as the JamboPay Market.
Shoppers can order products from genuine producers, farmers, and vendors securely through the platform and have the ordered products delivered to their homes or offices.
Read More
The market place will initially focus on fresh food items, Pharmaceuticals, LPG/Gas, Liquor, and household items.
"JamboPay Market aims to help real traders, farmers, and enterprises to transition into digital economy inexpensively and credibly," Said Ms. Ven Rasugu head of Customer Experience at JamboPay Market.
"We aim to avail products and services from credible businesses, farmers, and services providers to consumers wherever they may be starting with Nairobi. There will be no fake sellers/vendors on our platform.
In Kenya, besides the fact that e-commerce penetration has remained low with Kenyans still uptight about buying things online, cut-throat competition has also eaten into the small size of online shoppers.
Kenya has since played host to several e-commerce companies including Jumia, Kilimall, and Safaricom's Masoko among others.
The reason why more players are entering the e-commerce scene is the high turnover it offers with estimates pointing to turnover as high as 25 times over the physical retail stores. It also has lower overheads because it doesn't require expensive infrastructure to set up.
Other benefits of selling and buying online include saving time and money. It also gives shoppers a variety to choose from hence they can get better quality products.
However, e-commerce players will still have to deal with issues of trust to be able to beat the competition, as many Kenyans still do not believe in buying goods online.
Jambo Pay, a subsidiary of WebTribe Ltd, was contracted in 2014 to collect revenue on behalf of the Nairobi County, the contract was terminated mid last year.
Business owners, motorists, and even investors relied on JamboPay online platform to pay for services from the comfort of their homes. WebTribe Ltd was contracted in April 2014 by former Governor Evans Kidero to automate revenue collection for five years.