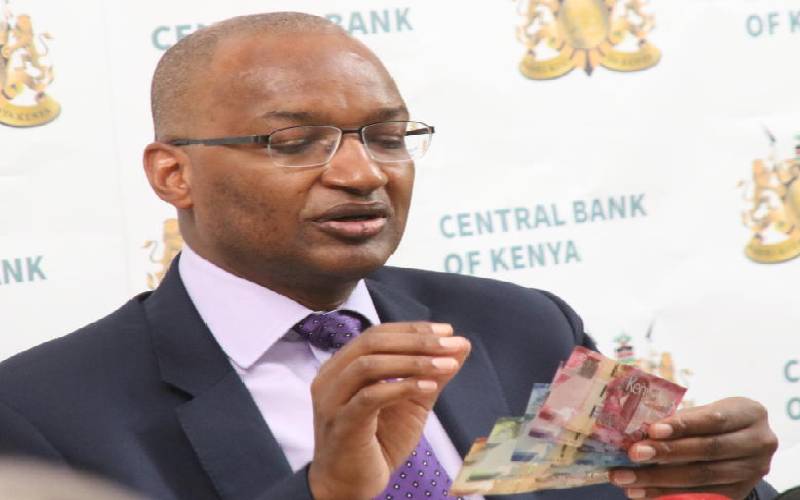 The Central Bank of Kenya (CBK) has raised the red flag over large transactions of Sh1,000 old notes in Narok County. CBK Governor Patrick Njoroge said the regulator has flagged the county as a current hotbed for potential violation of money laundering regulations. "We currently have a problem with Narok where wheat is currently being harvested and we have seen an influx of buyers who are purchasing wheat in cash and those transactions are quite a concern to us," he said yesterday at a briefing. Further, CBK has maintained that the deadline for exchanging Sh1,000 old notes for new ones will not be extended.
SEE ALSO: Cane farmers suffer Sh50m loss in arson
Dr Njoroge said the four-month demonetisation programme will end on September 30 and no extensions will be granted. "Demonetisation has been going well and we are happy with the pace, and the deadline remains Monday next week," he said. The money that has so far been exchanged constitutes much smaller values than previously believed, with much of the conversions taking place in the first month of the programme, according to CBK. "The highest was recorded in June where 53 per cent of the conversions happened in the last two weeks of that month and now the pace has more than halved from what it was then," said Njoroge. He said 58 per cent of currency exchanged in the three months between June and September in value terms was less than Sh500,000 with 75 per cent being less than Sh1 million.
SEE ALSO: Central bank sees silver lining in economic gloom
At the same time, 91 per cent of currency exchanges featured amounts that were less than Sh2 million with 99 per cent in terms of the number of transactions less than Sh1 million. "Only 24 transactions were above Sh2 million and the average of this was Sh3.1 million so we are talking of small transactions and the perception that many people would bring large amounts of money to exchange has not been the case," said Njoroge. CBK further said banks have maintained strict adherence to the regulation of anti-money laundering and terrorism financing with a few cases flagged that will be pursued by authorities. "There have been a few instances that have raised the flag on money laundering and terrorism financing as well as some counterfeits that have been captured," said the governor. "We are working with investigators who are responsible for investigating these cases." Njoroge said the programme has also received a boost from central banks in the region including Tanzania and Uganda that have already repatriated the Sh1,000 notes collected in the countries.