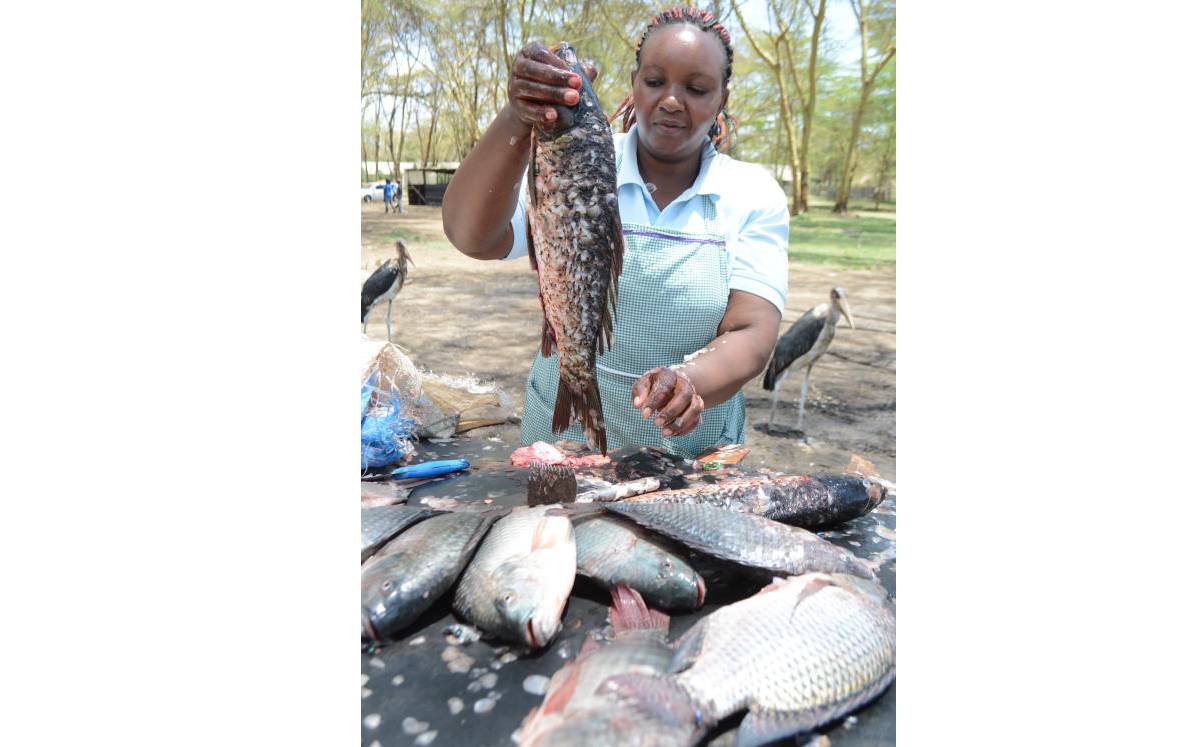 Business News
The Common Carp fish, a fish species that was once dominant in Lake Naivasha, is facing extinction.
The Common Carp fish, a fish species that was once dominant in Lake Naivasha, is facing extinction. Francis Muthui, the chairman of the Friends of Lake Naivasha, a lobby that supports conservation efforts in the lake, said over-fishing has led to the depletion of the fish stocks. According to Mr Muthui, the Common Carp fish accounted for over 80 per cent of fish caught in Lake Victoria. The numbers have dropped to as little as five per cent. It has now emerged that the lake has been opened for all to fish.
SEE ALSO: County treats wells to curb cholera
In the last two months, youths from the neighboring informal settlements have descended upon the lake in large numbers to illegally fish. Muthui said fears that the Common Carp fish will eventually be extinct like the Black Bass species are genuine. He noted that the dwindling numbers of fish started to be noticed early this year which was wrongly attributed to the cold season. "Currently, getting Common Carp species in the lake is a miracle. We fear the species will be extinct just like the Black Bass which is no longer available in the lake," Muthui said. He noted that though the species was not popular among consumers for its taste, it was affordable to many families.
SEE ALSO: Gangs rob marooned properties near Lake Naivasha
"We have focused our resources to conserving the tilapia species and forgotten the Common Carp. Illegal fishing has hurt this species," Muthui said. His sentiments were echoed by the chairman of the Lake Naivasha Boat Owners Association David Kilo who said the species was becoming hard to net. He attributed this to an increase in the number of fishermen who were fishing on the shores of the lake using undersize nets. "Though Common Carp was an invasive species, it boasted the numbers of fish that we caught. Sadly due to overfishing, it's a matter of time before it becomes extinct," Mr Kilo said. The Director of fisheries in the county Mathew Ngila said his department has engaged researchers from the Kenya Forestry Research Institute (Kefri) to help save the fish.