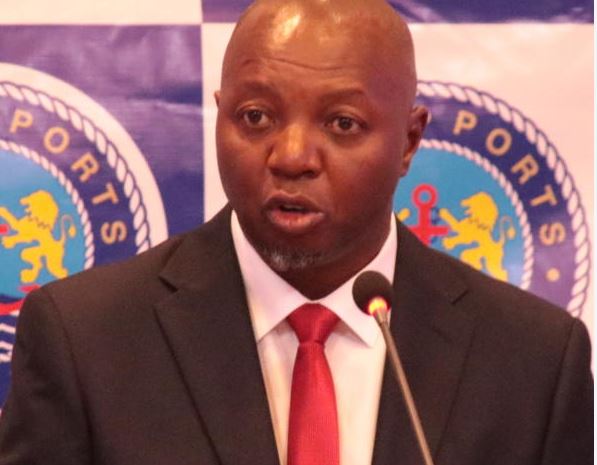 The Port of Mombasa has posted an 8.6 per cent growth in the last seven months to achieve a throughput of 19.69 million tonnes.
Kenya Ports Authority (KPA) Managing Director Daniel Manduku said the cargo volumes had risen from 18.4 million tonnes registered during the same period last year and projected that the port would handle 33.5 million tonnes by the end of the year.
"The port registered a significant growth of 8.6 per cent in the total throughput from 18.14 million tonnes to 19.69 million tonnes. We expect to handle 33.5 million tonnes by the end of the year," he said.
Container traffic grew by 12.4 per cent from 728,309 Twenty-Foot Equivalent Units (TUEs) to 818,915 TUEs.
Mr Manduku (pictured) attributed the rise to strong growth in trans-shipment traffic, which rose by 124 per cent. He projected that it would exceed the annual forecast of 1.35 million TUEs.
Read More
The MD was speaking at a KPA stakeholders luncheon in Nairobi on Wednesday where Transport Cabinet Secretary James Macharia was the chief guest.
Transit cargo recorded 5.73 million tonnes, a 2.7 per cent growth from 5.58 million tonnes in the same period last year. Uganda continues to dominate this segment, accounting for 82 per cent of total transit volumes.
Container cargo accounted to 41 per cent of the total throughput in 2018.
Manduku said the second phase of the second container terminal was underway and would create additional capacity.
The terminal is expected to be completed in the next three years and will give an additional capacity of 450,000 TEUs annually, bringing the port capacity to over two million TEUs.