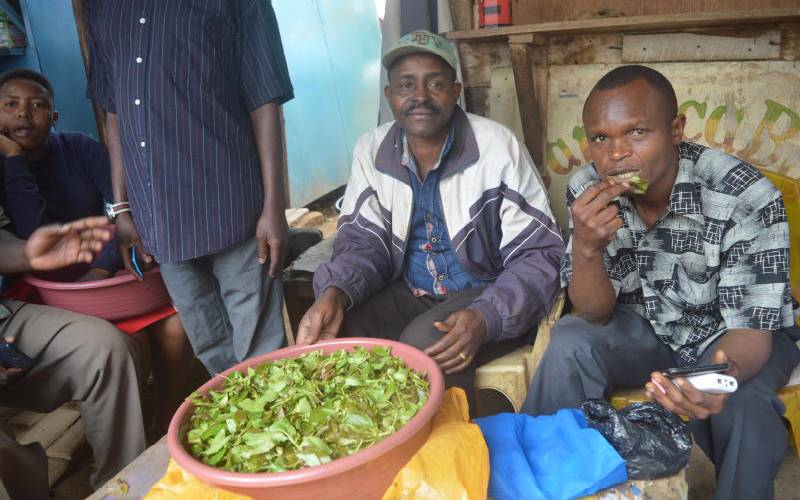 Business News
New annual levies proposed for farmers, distributors, small traders as well as donkey users.
Water vendors have opposed a plan to tax them Sh4,000 annually for using donkeys and bicycles to supply the commodity in urban centres. Makueni county In this year's finance bill, the county proposes a punitive levy for vendors seeking permits to supply water, specifically targeting those using donkeys and bicycles. The vendors fetch water from shallow wells dug in River Kaiti and supply the same to thirsty residents of Wote town. Previous attempts to kick out donkeys from Wote have been met with resistance from the vendors.
SEE ALSO: Makueni passes Sh45m supplementary budget for pandemic
The plan to tax those who use the animals, bicycles and tuk-tuks to supply water has been viewed as a last-ditch effort to kick them out of the town. The proposal sparked an uproar during a public participation forum yesterday, with residents accusing the county administration of taking advantage of its failure to provide water to residents to exploit vendors. "I have two donkeys. In a day I sell 40 jerrycans of water. But it is not possible for me to pay the Sh4,000 fee. It is better to go back to the village and start digging terraces," said Onesmus Kioko The public participation forum that started on Monday was marked by low turn-out on its first and second day. Also marked for taxation are miraa farmers who will be required to pay Sh5,000 per vehicle loaded every day, and 10,000 per day if the commodity exceeds two tonnes.
SEE ALSO: Panic as Mombasa-bound passenger collapses and dies
If the bill sails through, wholesale miraa and muguuka traders will pay Sh60,000 per year. Those operating miraa kiosks and those selling in open-air markets will be required to pay Sh20,000 per year. Small-scale muguuka sellers in the market are expected to pay Sh2,000 per bag per day. The traders said the proposed taxes were too high. "The path taken by the county will kill our businesses. Miraa is not a special business, it is like any other business which has its own challenges," said Nicholas Mwangangi, a muguuka transporter who operates between Embu and Makueni. Small-scale muguuka traders opposed the new tax plan, arguing that very few could afford to pay the proposed Sh20,000.
SEE ALSO: Mbooni shift focus to Eastern Region titles
"We are not selling drugs here. This tax is punitive and discouraging," said Kioko Mutua who sells muguuka at Kasarani, in Wote town. But the proposal to tax miraa traders received support from some quarters. During public participation at Kee ward, residents backed the plan, saying it would put the youth back in line. "Youth wake up early in the morning and disappear to these miraa-selling zones. They do not attend development forums. The new charges will discourage this behaviour," said one contributor. Also on the radar of the county taxman are sand harvesters, with Makueni Sand Utilisation and Conservation Authority planning to charge Sh100,000 for a six-month licence.
Limit harvesting
The authority plans to limit sand harvesting to specific rivers while protecting those that have been degraded by past mining activities. "In the current year, we are targeting Sh30 million from locally acquired sand. For external and commercial use, we are in the process of coming up with procedures on selected rivers," said Ms Halenishi Yusuf, the authority's managing director. The county's Sh7.7 million fitness and wellness centre, which caused an uproar during its construction in 2016, will now start charging users. County staff will be expected to pay Sh2,000 per month or either Sh200 daily or Sh800 weekly to use the gym facility. Other users will pay Sh2,500 per month, Sh300 daily or Sh1,200 every week.