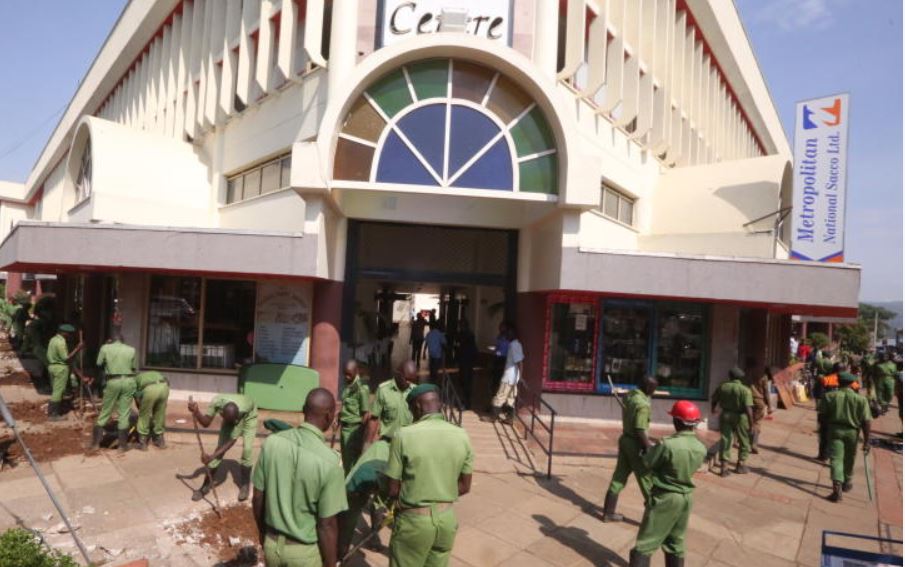 Tension has gripped businesses after Kenya Railways officials fenced off several iconic buildings along the streets of Kisumu Town to pave way for a fresh round of demolitions. The development is set to be a major blow to the county's economy where about some 10,000 people have already been rendered jobless in the last couple of weeks because of demolitions. Among the buildings that have been affected include Swan Center, part of Mega Plaza Mall as well as several buildings along Obote road. A key road connecting the town to the famous Lwang'ni Beach which was brought down weeks ago, has also been fenced off with tenants in nearby buildings also expressing fears they could be the next victims.
SEE ALSO: Consumers to pay more for goods as taxes take effect
On Wednesday, several landlords and tenants were left scratching their heads for their next move as members of the National Youths Service began erecting fences. They claimed that they did not receive any notice to vacate the premises and faulted Kenya Railways for the manner they have been carrying out demolitions. However, Swan Center is set to be the hardest hit. The building houses several offices including the Standard Group Kisumu office, Choppies Supermarket, Kenya Maritime Authority Western region offices as well as Metropolitan Teachers Sacco. The Kenya Revenue Authority is the biggest tenant occupying three floors in the building that is also housing a bank and a number of restaurants including the Al Noor restaurant frequented by dignitaries. On Wednesday, the proprietors of the building told The Standard they did not receive any notice to inform tenants to vacate the building.