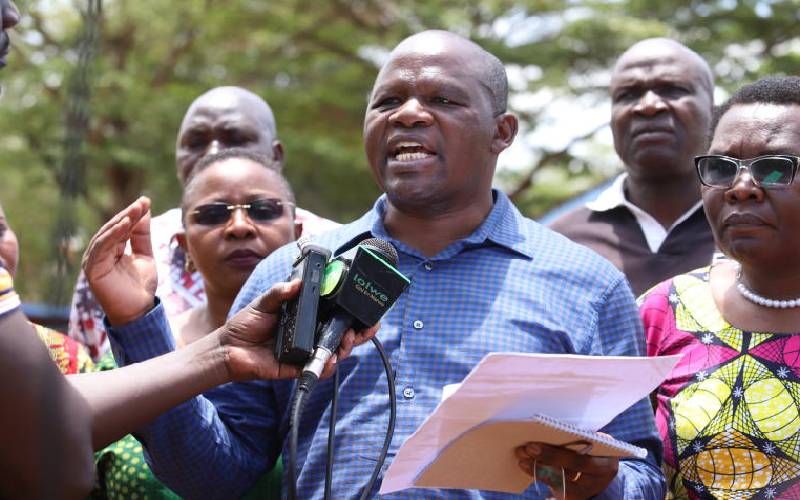 The loan taken by the Lake Basin Development Authority (LBDA) for its mall project in Kisumu has so far risen to Sh3.5 billion due to accrued interest. While the principal loan taken from the Co-operative Bank for additional works was Sh2.5 billion, the authority said yesterday, failure to repay the debt on time has attracted penalties. Board Chairman Odoyo Owidi (pictured) said the bank has been charging a monthly interest of Sh30 million. "This has been charged for the last six years," he told The Standard.
SEE ALSO: Kisumu is zoonotic diseases hotspot
The mall's construction was completed in April 2014 and the building handed over to the LBDA management. But for six years, the Ethics and Anti-Corruption Commission (EACC) has been investigating the cost of construction. This is after the cost rose to Sh4.1 billion. The mall stands on 22 acres of land in Kisumu town. Mr Owidi explained that by 2014 when the loan was taken, an acre of land in Kanyakwar at Mamboleo Junction where the mall is is located was valued at Sh3 million. "So even if the cost of the land used as collateral to secure the property from the bank was computed at Sh5 million, it would cost Sh110 million," he said. "Therefore, the narrative that LBDA allowed the contractor, Eldermann Property Ltd, to use its property as collateral to obtain the loan is false. How could the bank use security of Sh110 million by deductive logic to issue a loan of Sh2.5 billion?" posed Mr Owidi.
SEE ALSO: Big loss for Nyanza hockey giants as Term I school games fate unknown
He said LBDA had agreed with the contractor to secure a Sh2.5 billion loan from the bank using their title as lien. This is what the contractor relied on as a right to keep possession of a property (title), belonging to LBDA until the debt owed by the authority is discharged. "Lien is a claim that someone or something has a property that you possess or use. The contractor has the claim — such as a lender — can repossess or foreclose on the property if you don't make payments," Mr Owidi explained. This, he said, happened because LBDA did not have money to do additional works on the mall. "The contractor had put up the mall, but the board saw there were key essential infrastructure lacking and needed to be added," added Owidi. The additions included an automobile showroom, a restaurant and a 1.68km access road, a perimeter fence, children's park, tyre centre and an amphitheatre. Owidi said the contractor was given the loan based on their profile which was deemed good.
SEE ALSO: For flood victims, it's a long wait for 'normalcy'
But the State has not yet okayed LBDA to take over the loan to get its title back. With the debt attracting interest per month, urgent action needs to be taken.