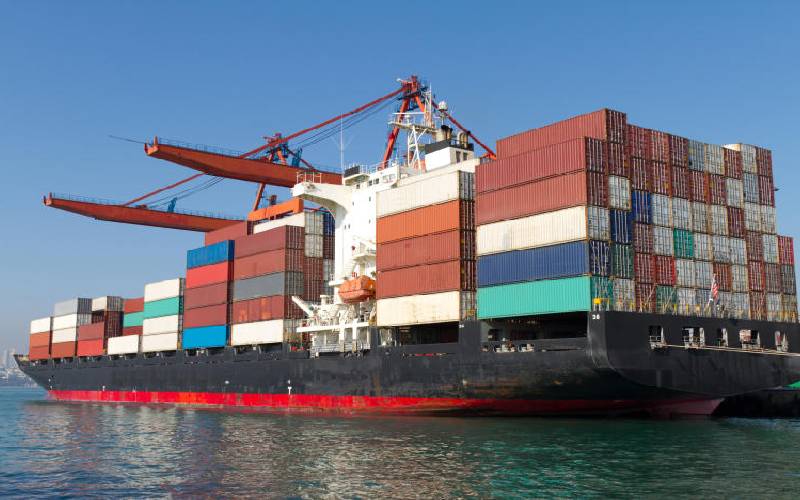 Hustle
The company is out to make its mark in the real estate industry by taking a different kind of structure mainstream: shipping containers.
Kevin Kyellenge is the director of business development at Container Design Africa. His company is out to make its mark in the real estate industry by taking a different kind of structure mainstream: shipping containers.
How did the idea for this business come about?
I've always been a restless and an inquisitive person, so I was looking for a business to venture into after I left formal employment – I was a banker for six years. A friend of mine invited me to his firm to see how they went about container conversions and sales, and I was hooked straight away. I loved the challenge of getting even more utility from these shipping containers. I got a job at my friend's business as a trainee sales representative, and soon became the best salesperson in the company. I then quit to run my own show in pursuit of bigger challenges.
What was the start-up capital you needed for your own container fabrication business?
I pitched the business to a friend of mine and together we raised Sh6.8 million, which was the minimum we needed to get the company off the ground. We required a spacious and accessible piece of land as containers are quite bulky, we also needed to fix up the yard to suit our kind of work. We needed tools, stock and other basic materials to set up, so that's where the money went.
How much did your first project cost?
Our first project required us to turn four 40-foot containers into classrooms. The total cost for the project was about Sh5.1 million – our production cost is usually 80 per cent of the final amount.
Are the materials required for fabrication available locally?
All the materials are available locally except the containers, which we buy from shipping lines. Sometimes, however, we have to import some things to suit specific client requirements, or when economies of scale dictate. When it came to marketing your container homes, how did you clinch the first clients given Kenyans are used to the bricks-and-mortar kind of structure? It took quite some work to convince them, I must admit, but it's about how much confidence you instil in them regarding your product. You have to get them sold on the functionality and cost effectiveness of container structures.
How many projects do you handle in a month?
On average, we process between eight and 12 orders a month, but handle hundreds of inquiries. We're looking to expand our reach by bringing in new investors who come with wider networks. For instance, we're currently working on governmental partnerships in Eastern, Central and South-Eastern Africa nations, as well as seeking out partnerships with NGOs in the humanitarian space.
What's the demand like for container structures generally?
The demand is still a bit slow for homes, but for commercial spaces, it's quite high. I think container homes will take some time to be totally accepted because of the sentimental value that's attached to brick-and-mortar structures. That being said, we're doing our best to push the gospel out there.
How much does it cost to repurpose a container into a house?
This mainly depends on the size of the house, for instance, we charge Sh1.1 million for a one-bedroom house, and Sh1.2 million for a two-bedroom unit. These are for a single 40-foot container. A 20-foot container will produce a bedsitter unit, and costs about Sh650,000 and takes three weeks to make.
What's been your most expensive project so far?
We're currently working on a $450,000 (Sh45 million) project for the Democratic Republic of Congo, a refugee camp.
Where do you see your business in the next five years?
We're looking to go continental, providing cheaper and alternative housing solutions across Africa.