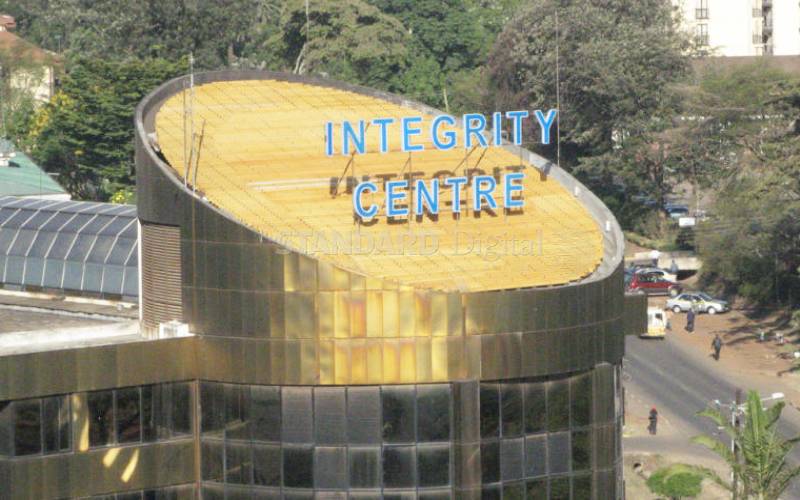 Anxiety and fear have gripped the port of Mombasa following revelation that detectives have completed investigations into cases of alleged graft and tax fraud. For the last seven days, Director of Criminal Investigation George Kinoti and Kenya Revenue Authority Commissioner General Githii Mburu camped at the port to steer the probe. According to multiple sources, the DCI was probing the Sh560 million tender to construct 10,000 concrete barriers awarded by KPA to six local firms.
SEE ALSO: Automation to help KRA net cheats
"The investigation in the port is massive and expansive," said Mr Kinoti, who is waiting for interim report as investigators continued recording statements from civil engineering department. Reports indicate that investigations began after it emerged that the cost of the tender may have been inflated by 500 per cent and that some KPA managers may have received kickbacks. Confidential sources indicate high-level arrests will be made this week. Last Friday, the Ethics and Anti-Corruption Commission (EACC) also returned the files on the Sh40 billion Kilindini Oil Terminal (KOT) graft to the Director of Public Prosecution (DPP). A fortnight ago, the DPP returned the KOT files to EACC Mombasa office with recommendations to fill gaps before it recommends the arrest and prosecution of top KPA officers.
SEE ALSO: EACC seeks action against the fighting Senators
EACC is probing KPA top managers over the KOT tender awarded to the Chinese firm, China Communication Construction Company. KPA MD Daniel Manduku and his predecessor Catharine Mturi have recorded statements with EACC over alleged inflation of the tender from Sh26 billion to Sh40 billion. All members of the KPA's tendering and evaluation committee led by its chairman Rashid Salim recorded statements with detectives between March 4 and March 8. They are Adza Zengo, Geoffrey Kavate, Edward Kamau, William Ruto, Dan Amadi, Margaret Shayo, Beatrice Ratemo, Geoffrey Namadao, Raymond Warr, Miguel Pires and William Tenayi. Former procurement and supplies managers Antony Nyamancha and Yobes Oyaro have also recorded statements with EACC.
SEE ALSO: Kenya's coveted corner offices where careers end in tears
Four months ago, a female employee of a company linked to a top port official was arrested after she allegedly tried to bribe EACC detectives to end the probe into KOT tender. EACC has never explained her fate. Meanwhile, KRA Commissioner General Githii Mburu was also in the port to connect the last puzzle in the probe on import tax fraud by scrupulous traders and KRA employees. Reports at KRA offices in Mombasa say the probe on tax fraud by unscrupulous traders, aided by some KRA officials, begun in June after the taxman failed to meet its target of Sh1.6 trillion.
Duty revenue
KRA was only able to raise Sh1 trillion by the March 31, a shortfall KRA top mandarins believe was occasioned by drop in import duty revenue at the port of Mombasa due to tax fraud. Other reports say the investigation is part of the wider probe that begun mid last year after five KRA officials were arrested and charged in June, last year. A source said detectives who stormed the port last week unannounced are expected to compile a report and present it to DCI director this week for action.