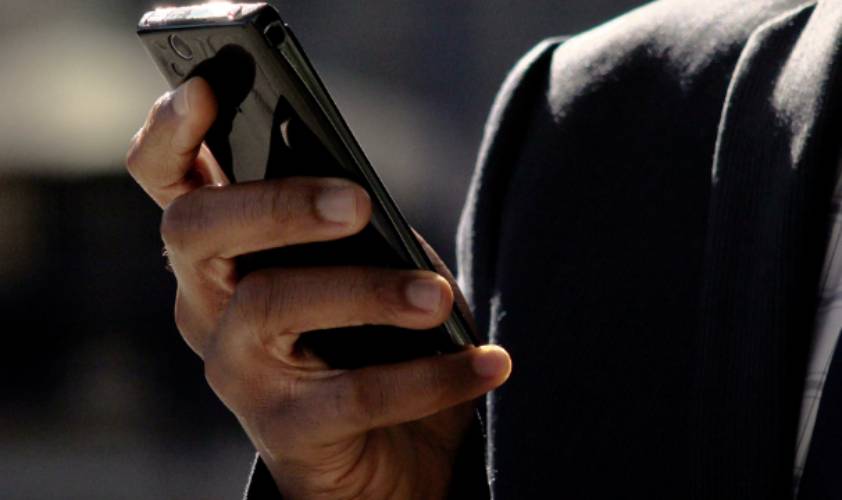 NAIROBI, KENYA:
The major difference between those who have and those who don't has often been boiled down to time usage. Many successful people will attribute their accomplishments to knowing what to spend their time on. Now, a report on Social Media Consumption in Kenya by the United States International University-Africa (USIU-Africa) SIMElab adds more fuel to this fire. The report found that low-middle income earners in Nairobi spend an average of three hours a day on social media, the largest chunk of time across eight counties surveyed. They're followed by those in the middle income category, who spend at least an hour a day on various platforms. The study further found that the middle income residents of Nairobi mostly spend their time on LinkedIn, Twitter, Yahoo and Snapchat, while the lower-middle income population are on YouTube, Instagram and WhatsApp.
SEE ALSO: Future of Kenya's economy relies on agriculture
According to the recent Kenya National Bureau of Statistics (KNBS), those in the middle income earn between Sh50,000 and Sh99,999 a month. The survey reveals that due to data costs, a majority of middle income Kenyans use office Internet to access social media platforms, while the lower-middle income segment takes advantage of public wi-fi in malls, training institutions and entertainment spots. There were also differences in consumption patterns between urban and rural residents. A majority of Kenyans in rural areas, the study found, use Facebook and WhatsApp, while urban residents use LinkedIn, Snapchat, Instagram and Twitter. It attributed this to the less developed technological infrastructure in rural areas that prevents the use of high resource-demanding platforms like Snapchat and Instagram. The study added that the use of Facebook, WhatsApp and YouTube in rural areas could be attributed to free complementary services offered by telecommunication providers.
SEE ALSO: Facebook, Twitter pull Trump posts over coronavirus misinformation
The report draws from a nationwide survey of social media consumption patterns among different demographic segments conducted between December 2018 and March 2019. It sampled 3,269 respondents aged 14 to 55.