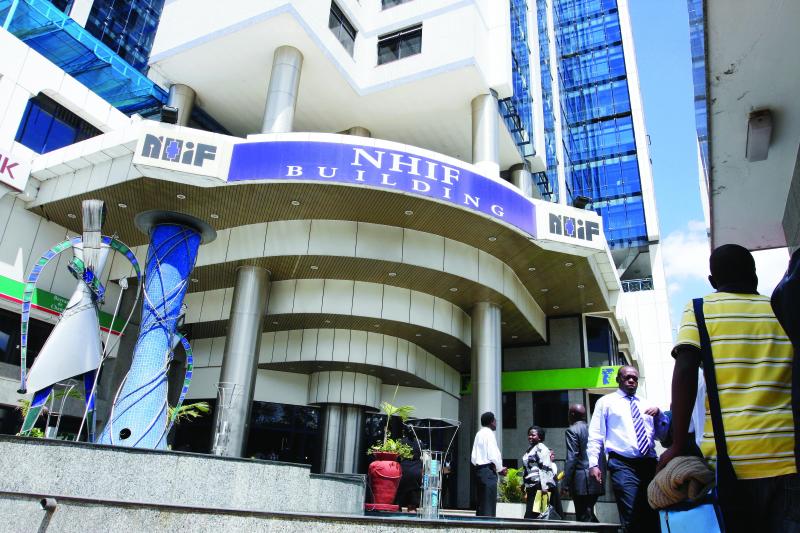 Three scandal-hit State firms have started a search for new chief executives. Kenya Pipeline Company, the National Hospital Insurance Fund and the Kenya Bureau of Standards over the last week invited applications for the top positions, but it will not be lost to observers that taking up the executive seat in the three institutions is no walk in the park. The corporations, all of them cash rich, have over the last decade experienced high turnover rates of the occupants of the corner offices and in most instances, the exits have been acrimonious and ended up in the courts. For more than a decade now, no chief executive has survived a full term in the firms, with the holders of the offices having been hounded out on corruption allegations.
SEE ALSO: Politician Kajembe buried as two of his children taken ill
The allegations have had the effect of killing careers, with the previous CEOs, however high ranking, never making a comeback in the corporate world. Kenya Pipeline seeks to replace former managing director Joe Sang, who was arrested in December last year and charged with abuse of office and failing to comply with procedures relating to management of public funds in the construction of a Sh1.9 billion jetty at Kisumu. Hudson Andambi was appointed in an acting capacity for a three-month term, which has been extended to October to enable the company recruit another chief executive. Kenya Pipeline chairman John Ngumi said Sang's term expired in April this year and its lapse gives the company the greenlight to go ahead and hire replacement. "The managing director's term expired in April and we have an acting MD to be in place until October. At the same time we have been putting together the terms for the new CEO and they are ready," he said.
SEE ALSO: Olympic champion Conseslus Kipruto tests positive for Covid-19
"We will be going to the market shortly for an MD. We want to advertise in July and conclude the process in October," he said in a recent interview with The Standard. Mr Sang, who was appointed CEO in April 2016, joins a long list of KPC chiefs who never finish their terms in office. He was initially appointed in an acting capacity before being confirmed. He had taken over after the dismissal of Flora Akoth, who had also been serving in an acting capacity but left in unclear circumstances. The National Health Insurance Fund (NHIF) is no different, with occupants of the corner office in the past having faced major corruption allegations. Nicodemus Odongo is currently holding fort in an acting capacity, having replaced Geoffrey Mwangi.
SEE ALSO: Police fire tear gas at Beirut protesters angry over explosion
Mr Mwangi has been charged in court with conspiracy to defeat justice and blocking investigations on how NHIF lost Sh2 billion. He had replaced Simeon ole Kirgotty in 2016, who served one term but was in December last year arrested over financial impropriety in purchasing a Sh1.5 billion IT system. The Kenya Bureau of Standards is also looking to appoint a managing director to replace Charles Ongwae. The position is currently held by Bernard Njiraini in an acting capacity, having replaced Bernard Nguyo who had also been acting as MD. Before them, Moses Ikiara - also the chief executive at Kenya Investments Authority - had been appointed in acting capacity but served only briefly. Seemingly, the two CEO jobs were too taxing for him. The turnover of acting MDs shows how hot the standards body is for senior officials. The position fell vacant after Mr Ongwae and nine other senior officials were charged with allowing importation of sub-standard sugar that was alleged to contain mercury.
[email protected]