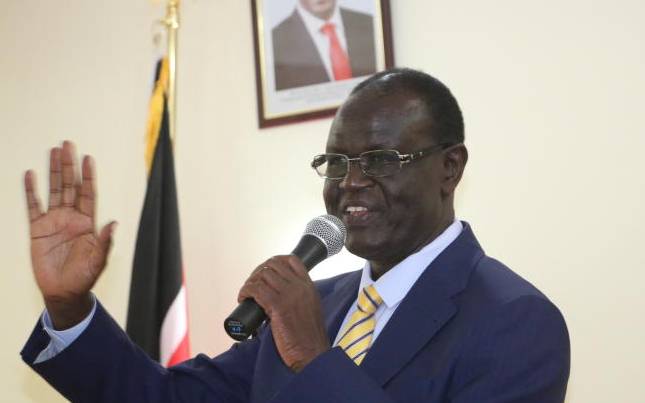 The Meru County Government will file a lawsuit to seek a court's opinion on whether office holders should be held personally liable for failing to pay debts owed by the devolved units. County officials said they had given the nod to a law firm after Deputy Governor Titus Ntuchiu and County Secretary Rufus Miriti recently evaded arrest in a contempt of court case where Mwea Nice Millers had been awarded Sh138 million between 2015 and 2017. The two officials finally appeared before Resident Judge Alfred Mabeya and a consent was entered to pay Nice Millers Sh130 million by December 31. Mr Ntuchiu said the constitutional interpretation would not affect the consent between Nice Millers and the county government.
SEE ALSO: Meru demands lion's share of miraa funds
Personal responsibility
"But we will seek to have the constitutional court pronounce itself on whether public officials have such personal responsibility because we are also subject to public expenditure regulations as provided in the law," said Ntuchiu, adding that they feared being inundated with similar contempt applications. The deputy governor said it had been difficult to pay the court award because of the large amount of money involved. He revealed that the Executive would seek to have the payment approved by the county assembly and have funds allocated through a supplementary budget before December. Nice Millers, owned by businessman Charles Njiru Mkombozi, was embroiled in a long-standing row with the previous administration led by Peter Munya after its mobile rice wagons were clamped despite having the necessary trading licences and permits. Justice Mabeya awarded the businessman the amount at the conclusion of the civil lawsuit last month.
SEE ALSO: Abducted man rescued in Igembe forest, three suspects held
Ntuchiu said the impending payment was 'painful' because it would take away scarce resources that would be enough to finance the construction of 20 boreholes, or the annual Sh20 million budget for six ward development funds. "The breaches against the businessman were committed by the previous government and this award is an example of why people should behave responsibly in public office," Ntuchiu said. "Our only wish as we prepare to process this payment is if it is possible to surcharge the officials who caused this expense."