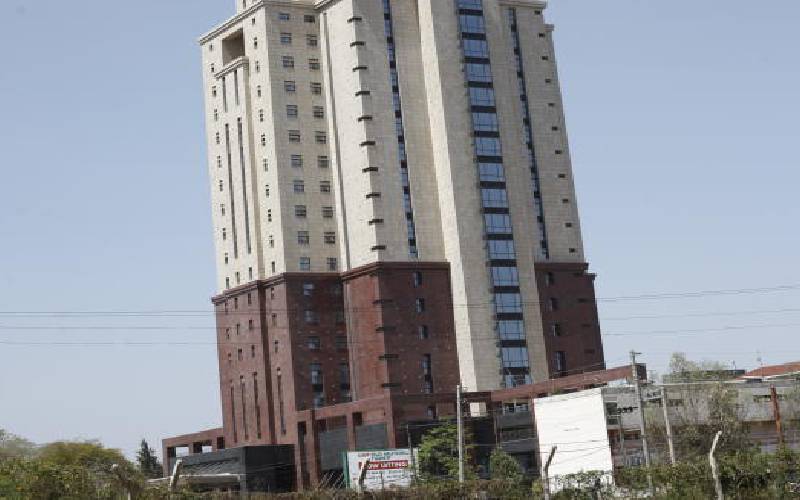 Companies are facing a tough time in paying back long-term loans on maturity following a trend that has seen massive defaults over the last couple of years.
Consolidated Bank, whose fortunes are on the rickety ground, is supposed to pay back a Sh1.7 billion bond issued in 2012 that matures next month.
Read More
As at March 2019, the lender had a negative core capital of Sh29 million down from Sh176 million in March last year and was operating at a Sh54 million loss.
Consolidated Bank Chief Executive Thomas Kiyai did not respond to our queries on how the lender intends to settle the maturing bond. The lender is one of the financial institutions that the Government plans to privatise through a strategic investor.
Housing Finance has a Sh2.9 billion seven-year bond that will mature in October this year, which will force the lender to look for options.
The last time it had to settle a huge loan, HF took another Sh4.5 billion loan that helped in clearing its Sh7 billion bond. The bond was redeemed using Sh2 billion from the loan and Sh5 billion internally generated cash.
Financial services firm UAP is also struggling to pay back its Sh2 billion corporate bond that matures on July 22.
Reports indicate that UAP Holdings is seeking a loan to pay the debt as well as a Sh3.1 billion loan from South Africa-based Nedbank.
"The directors have…put in place arrangements to refinance the maturing corporate bond and the Nedbank loan, including negotiations with its bankers and ultimate parent (Old Mutual)," UAP says in the report.
KenGen may be among the few firms sailing smoothly as it has managed to pay its Sh25 billion infrastructure bond.
Managing Director Rebecca Miano said the company had made the second-last installment redemption of Sh1.5625 billion and interest payment of Sh193.7 million on April 30.
She said the last installment redemption and interest is due for payment on October 31, 2019.
"The bond was floated in 2009 with an interest of 12.5 per cent to be paid semi-annually together with 16 equal redemptions, of which 15 have since been paid. The last installment redemption and interest is due for payment on October 31, 2019," the MD said.
Companies, especially those expecting to make one bullet payment at the maturity of their bonds, caught the cold from TransCentury back in 2016 when it was unable to pay back its Eurobond, forcing a restructuring through Kuramo Capital.
Following the collapse of Chase Bank and Imperial Bank which locked bondholders' cash, the capital market faced a crisis of confidence as firms started to openly default.
Athi River Mining missed its June 2018 interest payment to bondholders for its privately-placed unsecured bond and was subsequently put under administration. Nakumatt Supermarket was also put under administration, which means the bonds and commercial papers they issued cannot be redeemed.
Microlender Real People requested creditors to turn their debt into equity as it anticipated a default, which they turned down. The South African firm gave investors a 5.3 per cent haircut on their Sh1.3 billion bond.
The lender also convinced its investors to extend its repayment period to August to avoid default.