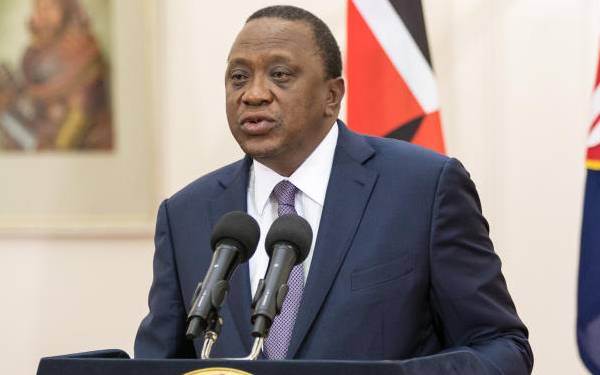 President Uhuru Kenyatta's first year scorecard on Big Four agenda will record completion of Eldoret-based textile maker Rivatex, which Finance Cabinet Secretary Henry Rotich said will be launched in the coming weeks.
Rivatex, whose construction started in 2014, has been slow in coming live. Other projects yet to be completed include Kenanie Leather Industrial Park, which was started in 2014/15, Athi River Textile Hub, which was started in 2016, as well as various irrigation projects.
"Rivatex is expected to employ more than 3,000 employees when fully operational," said Mr Rotich.
During the budget speech, Rotich had little else to show for the ambitious projects, choosing instead to pump in Sh76.7 billion to the four sectors while enablers will get Sh374.1 billion.
Rotich said the Government had taken 12 months to operationalise a 30 per cent rebate on electricity to manufacturers, which he expected to boost the Big Four agenda this financial year.
Economic growth
"We expect this incentive to reduce the cost of electricity to manufacturers by about 20 per cent and to make our products competitive in the region, and this should spur economic growth and create employment for the youth," Rotich said.
In agriculture, Rotich also allocated more money for buying grain and bailing out sugar farmers as well as cherry revolving fund, which will offer loans at 3 per cent rate. Rotich kept the biggest chunk of spending on large infrastructure, including Sh7.9 billion on the controversial irrigation projects, while smallholders got Sh700 million.
Even though agriculture accounts for a third of Kenya's GDP and 75 per cent of the labour force, and over 50 per cent of total revenue from exports, Kenya imports most of the basic food commodities, including wheat, maize, rice, beans, potatoes, sugar and milk.
Layla Libetrau, Project Lead of the Route to Food Initiative, says Kenya's fiscal policies do not respond to the needs of small-scale farmers, hence undermine food security.
"Small-scale farmers consistently produce the bulk of Kenya's food, accounting for over 70 per cent of the value of gross marketed production of agriculture and food," she said.
Housing fund
In housing, the State has set aside Sh5 billion as its 1.5 per cent contribution to National Housing Development Fund for its workers.
Rotich also opted to count Sh10 billion worth of units for police and prisons officers as well as Sh2.3 billion houses for public servants to go into the achievement.
The Sports Fund will be raided for Sh7.9 billion that will go into Universal Health Care kitty, which has been allocated Sh47.8 billion for the pilot programme to be extended to the rest of the country.
Behind targets
Parliament Budget Office has raised concerns over the pace of Big Four agenda projects, with development spending falling behind targets in the last budget at Sh215.7 billion by April, which is only 56.4 per cent of what was budgeted.
Budget and Appropriations Committee has recommended that National Treasury comes up with a framework for completion of stalled projects by October 1.
As at June last year, the number of stalled projects stood at 545, with estimated project cost totaling Sh365.9 billion, with Sh293.4 billion (80.2 per cent of overall cost) outstanding.