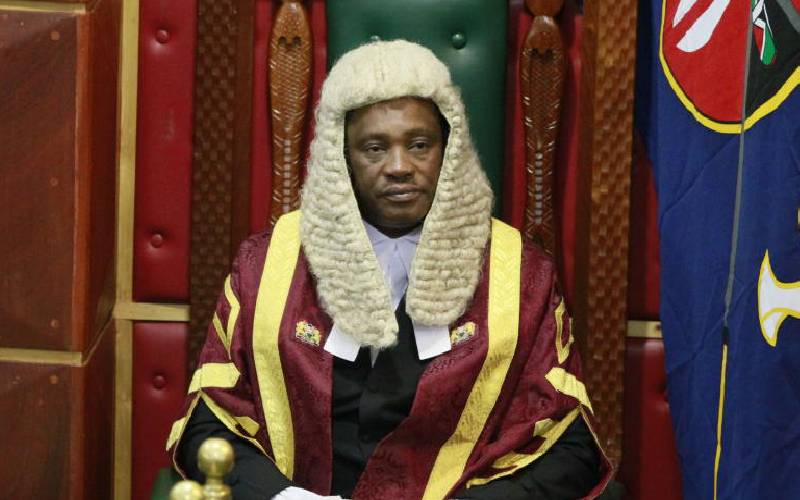 Business News
Should MPs fail to concur with senators, the bill will be referred to a mediation process to unlock the stalemate.
Senators has voted to increase the allocation to counties by Sh20 billion, setting up a clash with the National Assembly over legislation on sharing of revenue between two levels of Government. The Division of Revenue Bill, 2019, was referred back to the National Assembly after the Senate amended it to increase the allocation to the counties. Last week, senators while passing the bill on sharing of revenue between the national government and counties, amended various parts of the document, which provides for variation in revenue. The Senate also amended the schedule to the bill by decreasing the amount of the revenue raised nationally to be allocated to the national government by Sh20 billion and increasing the total county allocations from Sh371.6 billion to Sh391 billion.
SEE ALSO: MCAs spent full budget allocation in just six months
National Assembly Speaker Justin Muturi has now directed Budget and Appropriations Committee chair Kimani Ichung'wa (Kikuyu) to move the motion as contemplated in the Standing Orders in the consideration of Senate amendments. "Considering the urgency of this legislation in unlocking the Budget process in counties, I direct the chairperson of the Budget and Appropriations Committee to prepare to move the motion contemplated under Standing Order 146 (consideration of Senate amendments to Bills originating in the National Assembly) tomorrow (today)," said Muturi. "I have received a message from the Senate regarding the passage of the Division of Revenue Bill (National Assembly Bill No 11 of 2019)." The Senate now seeks the concurrence of the National Assembly regarding the amendments," said Muturi, in his communication to MPs. The motion to be introduced by Ichung'wa would enable the House to decide whether to immediately proceed and consider the Senate's amendments in a committee of the whole House or refer the bill to a mediation process.