Mastercard STEM education to reach 1 million girls by 2025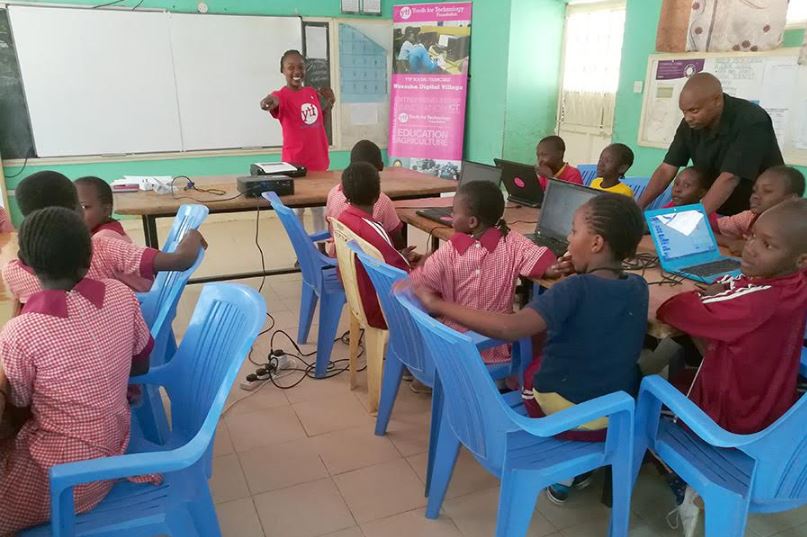 Cybersecurity and Artificial Intelligence (AI) are two of the hottest technology fields today, with job opportunities continuing to grow across both.
However, worldwide, women make up less than 15 per cent of the professionals in these high-tech jobs, and only one in 20 girls opts for a STEM-based career.
To help narrow the gender gap, Mastercard has been cultivating young technology enthusiasts as part of its signature education platform, Girls4Tech.
Currently in its fifth year, this hands-on, inquiry-based STEM program has reached more than 400,000 girls (ages 8-12) in 25 countries, more than doubling its established 2017 goal.
Today the company builds on a successful track record of impact with an even more ambitious commitment to reach 1 million girls by 2025.
Girls4Tech was created in April 2014 to inspire young girls to pursue STEM careers through a fun, engaging curriculum built around global science and math standards.
The program incorporates Mastercard's deep expertise in payments technology and innovation, and includes topics such as encryption, fraud detection, data analysis and digital convergence.
"Today we celebrate the 400,000 girls who gained new STEM skills through the Girls4Tech program and learned that a future in technology can and should include them," says Susan Warner, senior vice president of Global Volunteerism at Mastercard.
Girls4Tech education
In many African countries, neither the educational curriculum nor the community encourages girls interested in STEM subjects.
This lack of persistence in subjects in which the student is truly interested most often results from a lack of positive, strong female role models teaching STEM subjects or working in the fields.
In Kenya, Girls4Tech has been introduced at Kimathi Primary School and approximately 80 per cent of the students come from slum areas such as Kiambiu and Kariobangi which are within walking distance of the school.
The 4-month program aims to help bridge the skills gap by increasing the digital literacy of primary school aged girls and encouraging them to pursue careers in STEM fields.
The hands-on, inquiry-based training is designed to teach 10- to 13-year-old girls digital literacy skills while boosting problem solving abilities and curiosity.
"We hope to have sparked many future careers in STEM fields, because gender parity in tech will ultimately make all companies – and our society at large – better and stronger," says Ms Warner.
To date, Girls4Tech has reached over 400,000 girls, with events in 25 countries and 6 continents.
The program has engaged more than 3,800 employee mentors worldwide.
The program has achieved global reach with the curriculum translated into 12 languages.